速度和质量的数字经济时代
Stepes 提供业界最快,最高质量的翻译服务。我们通过突破性的解决方案,移动翻译来实现这一目标,您的翻译立即发送给我们的专业翻译人员。他们可以随时随地利用手中设备快速翻译。
数字经济已经转变了许多行业,翻译服务的需求正在升。 企业现在需要更精简,更灵活的在线翻译服务,以满足他们的21世纪翻译要求。 Stepes等新一代在线语言服务提供商将质量翻译服务与流程自动化相结合,以满足日益增长的翻译需求。
数字经济已经转变了许多行业,翻译服务的需求正在上网。 企业现在需要更精简,更灵活的在线翻译服务,以满足他们的21世纪翻译要求。 Stepes等新一代在线语言服务提供商将质量翻译服务与流程自动化相结合,以满足日益增长的翻译需求。
Why Stepes
Stepes 在线翻译服务
按需翻译,超快速,高质量翻译服务!
Loading Live Human Translation Widget...
超简单翻译流程
Stepes是一家领先的在线翻译公司,为全球企业提供全天候和全球优质的翻译服务。 我们已经实现了本地化周期的每一步(文件分析,报价,翻译员分配,语言评估,工作交付,开具发票和开单)的自动化,以提供最佳的客户体验。 我们的在线本地化生态系统旨在确保您的翻译项目的质量和敏捷性得到最有效的执行。 传统的本地化流程涉及太多的人际接触点,导致翻译效率的下降,而且往往错过了项目的最后期限。 通过消除这些成本高昂的人际接触点,我们能够为客户提供最高效和价格合理的翻译服务。
Stepes is more than just an online translation service, it's also the world's first mobile translation solution allowing our large network of linguists to be instantly notified of new project requests. This enables them to immediately translate anywhere and anytime through their smartphones or computers. Stepes delivers a variety of real-time translation services with the fastest turnaround times within the localization industry.
Read More Read Less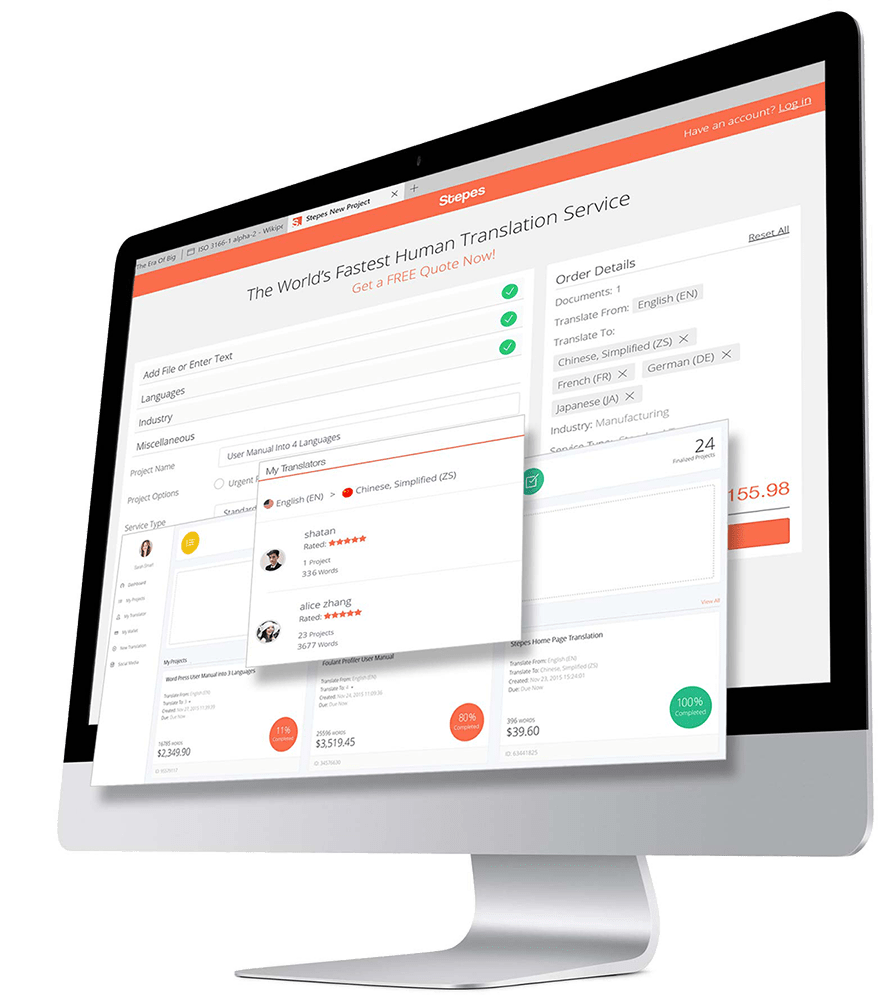 Translation Process Automation
Stepes' process automation is NOT about using machine translation (MT) to deliver language translation services. Instead, our cloud-based online translation ecosystem automates many of the human touch points associated with legacy offline solutions so we can provide you with fast and affordable translation services without sacrificing language quality.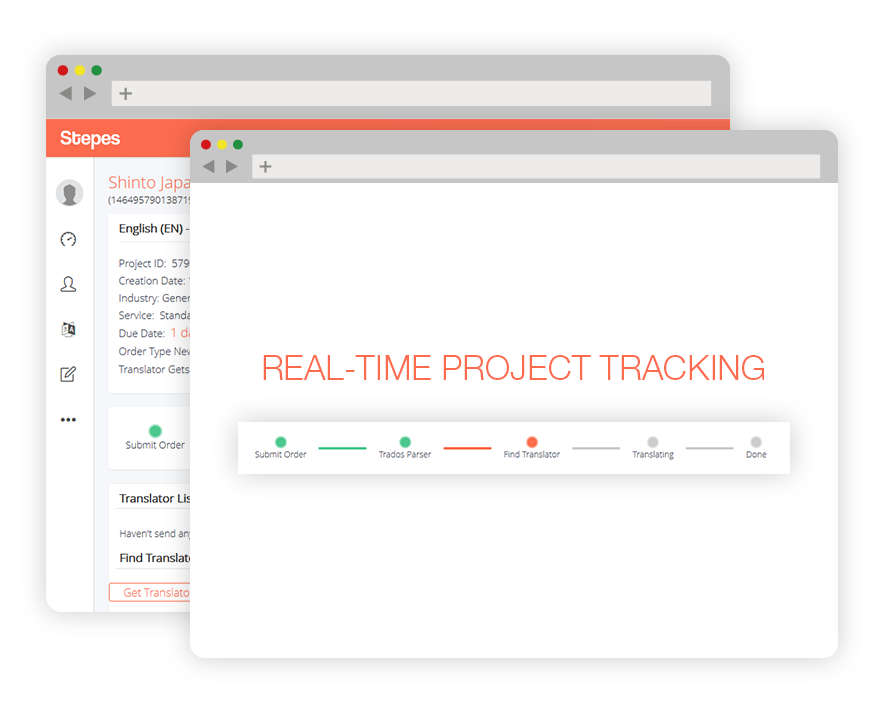 Real-time Project Tracking
With Stepes, it's easy to obtain up-to-the-minute project updates by logging into your project dashboard to view the progress of your translations in each target language. Since Stepes is a mobile centric translation ecosystem, you can track the progress of your projects anywhere and anytime through your smartphone. No other online translation services company comes close to giving you so much visibility and flexibility for your translation projects.
5 Star Translators
Stepes is a highly transparent system so you not only can view the percentage of words translated at any time, you can also see and interact live with translators working on your projects. Our unique transparent project management approach drives translator performance and accountability, and ensures better and more proactive communication. At the end of each project, you can rate your translator's performance to help ensure quality. With MyTranslator, your ratings help us to build you a dedicated linguistic team for continuous quality and language consistency.
How It Works
Simply visit our New Project page to upload files or enter text you need translated to obtain an instant quote. Once you approve the project, our linguists are instantly assigned to work on your translations. Upon completion, simply download your translated files.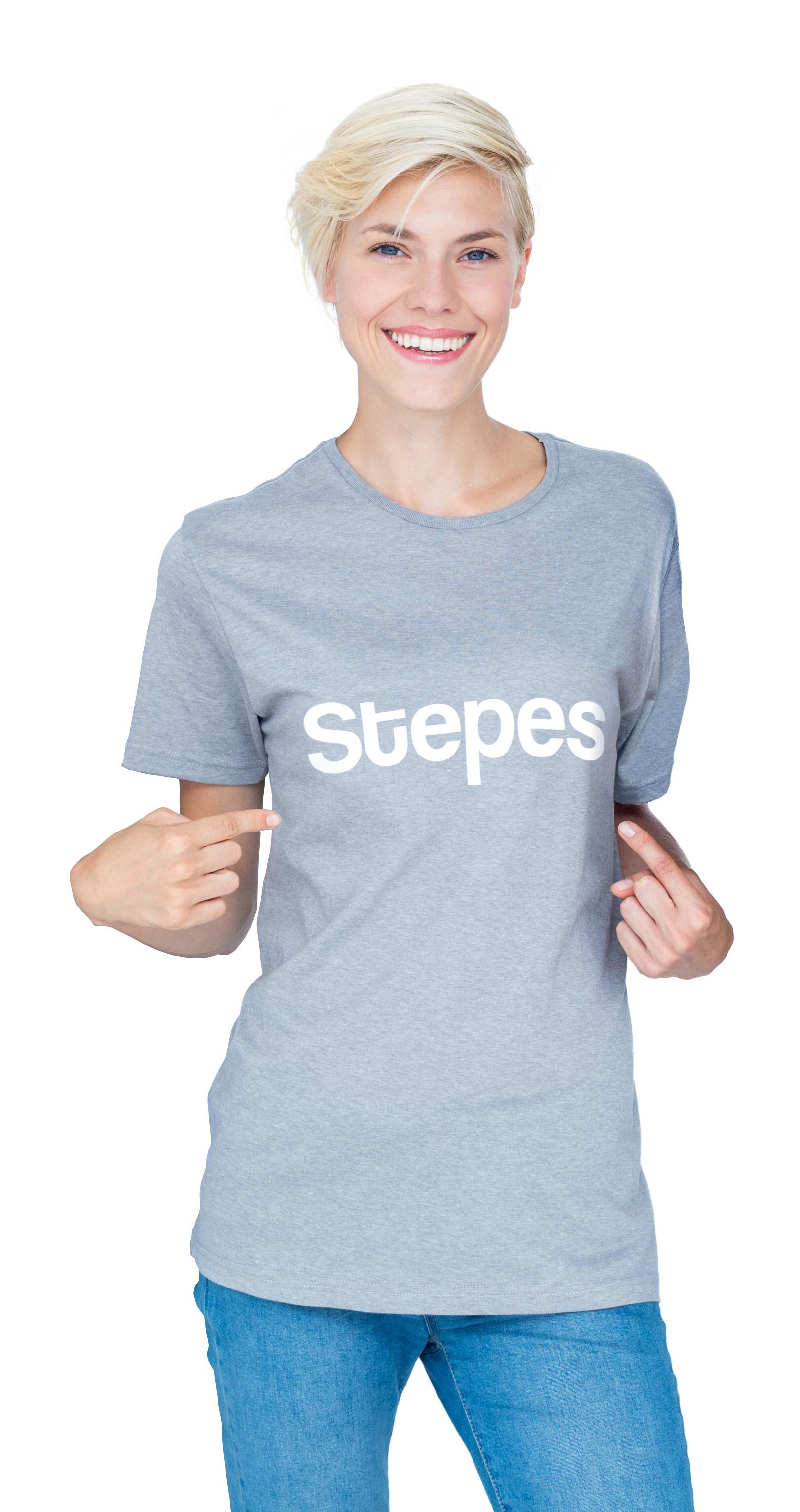 Need Online Translation Support?
Extremely fast project turnaround.
Unprecedented translation scalability.
Digital content and social media translation adept.
Higher quality with bilingual subject matter experts.
Competitive service through efficiency.
Mobile translation enabled.