"Wir sind alle sehr froh endlich eine so einfache und schnelle Lösung gefunden zu haben! Stepes hilft, unsere Kosten bei kleineren Übersetzungen effektiv zu senken. Wir alle empfinen die App wie ein Geschenk des Himmels und das Team von Stepes ist immer für uns da, wenn wir Fragen haben. Ich bin sehr glücklich mit Ihrem Service."
Professionelle On-Demand-Übersetzungen und Dolmetschdienstleistungen!
Erhalten Sie Ihre gewünschte Übersetzung blitzschnell – unser automatisches Matching-System macht's möglich.
Erhalten Sie inhaltliche Qualität – unsere getesteten Dolmetscher kennen sich in Ihrem Themenfeld besonders gut aus.
Professionelle Übersetzungs- und Dolmetschdienstleistungen in über 100 Sprachen sind 24 Stunden am Tag und 7 Tage die Woche verfügbar – auf dem Desktop, Tablet oder dem Smartphone. Unsere 50.000 Übersetzer bieten Ihnen unkomplizierte Lokalisationsdienstleistungen weltweit!

ISO 9001 und ISO 13485 zertifiziert
Stepes ist eine kultur- kontext- und branchenspezifische Übersetzungsplattform, die menschliche Übersetzungen anbietet. Unseren qualitativ hochwertigen Übersetzungen von technischen Dokumenten, Softwareschnittstellen oder Marketing-Materialien können Sie vertrauen.
Mehr Weniger
Quality Over Quantity
Stepes uses the J2450 and our own QA standards developed through our many years working in the localization industry. These metrics allow our clients to measure Stepes translation quality against a number of quantifiable metrics, such as terminology errors, mistranslation, language consistency, adherence to style guides, grammar/spelling mistakes, readability, overall subject matter accuracy, and cultural appropriateness.
Stepes boasts the largest team of professional native translators in the world who specialize in our clients' industries and subject matter domains including medical, financial, legal, and technical fields. We have developed stringent quality assurance processes to ensure each translator is carefully assessed and tested in order to meet our clients' quality requirements.
Stepes gives you insight into who has translated your content, highlighting the importance of transparency within each translation project. As a valued customer, you have the opportunity to rate the performance of each translator – consistent with today's rating based economy – helping to improve translation quality.
Learn More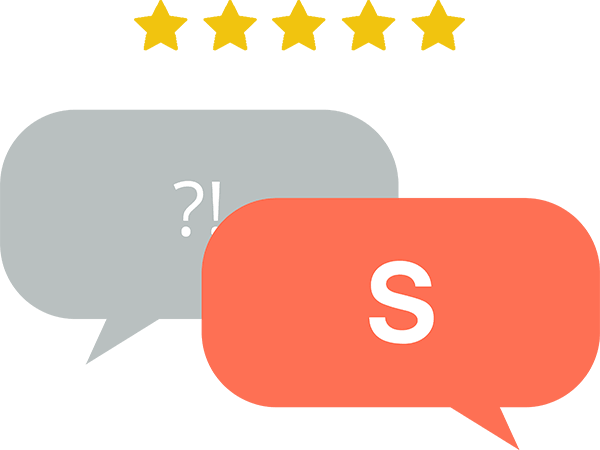 5-Sterne Kunden-Service
Unser Kundendienst-Team ist 24 Stunden am Tag und 7 Tage die Woche für Sie da. Wir möchten Ihnen den besten Service bieten!
100+ Sprachen bis heute und wir wachsen weiter…
Wir bieten professionelle Übersetzungsdienstleistungen in allen wichtigen Europäischen, Asiatischen und Lateinamerikanischen Sprachen und mehr.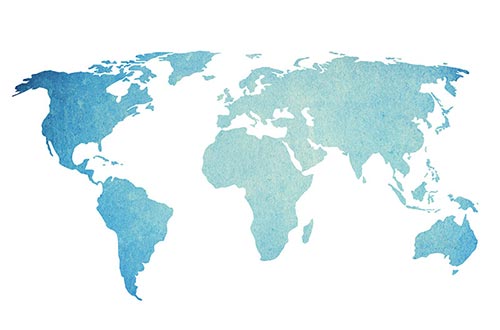 Read More Read Less
Popular Languages
Arabic (AR)
Chinese, Simplified (ZS)
Czech (CS)
Danish (DA)
Dutch (NL)
English (EN)
English, UK (UE)
Finnish (FI)
French (FR)
German (DE)
Italian (IT)
Japanese (JA)
Korean (KO)
Norwegian (NO)
Polish (PL)
Portuguese, Brazilian (PB)
Russian (RU)
Spanish (ES)
Swedish (SV)
Thai (TH)
Vietnamese (VI)
More Languages Less Languages
Other Languages
Afrikaans (AF)
Albanian (SQ)
Amharic (AM)
Armenian (HY)
Azerbaijani (AZ)
Basque (EU)
Belarusian (BE)
Bengali (BN)
Bhutanese (BT)
Bihari (BH)
Bosnian (BS)
Breton (BR)
Bulgarian (BG)
Burmese (MY)
Catalan (CA)
Chinese, Hong Kong (ZH)
Chinese, Traditional (ZT)
Croatian (HR)
English, Australian (AE)
English, Canadian (CE)
Estonian (ET)
Faroese (FO)
Filipino (TL)
French, Canadian (CF)
Frisian (FY)
Galician (GL)
Georgian (KA)
Greek (EL)
Guarani (GN)
Gujarati (GU)
Hausa (HA)
Hawaiian (HW)
Hebrew (IW)
Hindi (HI)
Hungarian (HU)
Icelandic (IS)
Igbo (IG)
Indonesian (ID)
Interlingua (IA)
Irish (GA)
Javanese (JW)
Kannada (KN)
Kashmiri (KS)
Kazakh (KK)
Khmer (KM)
Kirundi (RN)
Kurdish (KU)
Laothian (LO)
Latin (LA)
Latvian (LV)
Lingala (LN)
Lithuanian (LT)
Luganda (LG)
Macedonian (MK)
Malagasy (MG)
Malay (MS)
Malayalam (ML)
Maltese (MT)
Maori (MI)
Marathi (MR)
Moldavian (MO)
Mongolian (MN)
Montenegrin (ME)
Nepali (NE)
Norwegian Nynorsk (NN)
Pashto (PS)
Persian (FA)
Persian, Dari (DR)
Portuguese (PT)
Punjabi (PA)
Romanian (RO)
Rwandan (RW)
Scots Gaelic (GD)
Serbian (SR)
Sesotho (ST)
Shona (SN)
Slovak (SK)
Slovenian (SL)
Somali (SO)
Spanish, Latin American (XL)
Sundanese (SU)
Swahili (SW)
Tajik (TG)
Tamil (TA)
Tanchangya (TC)
Telugu (TE)
Tibetan (BO)
Tonga (TO)
Tswana (TN)
Turkish (TR)
Uighur (UG)
Ukrainian (UK)
Urdu (UR)
Uzbek (UZ)
Valencian (VA)
Welsh (CY)
Yiddish (YI)
Yoruba (YO)
Zulu (ZU)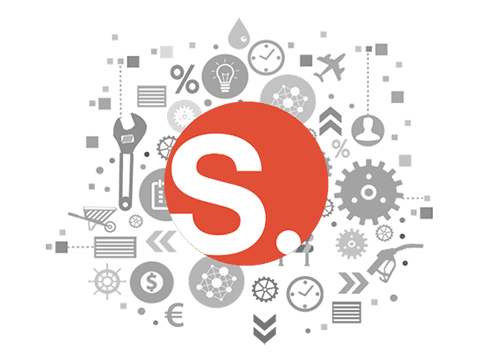 Spezialisierte Branchen und Themenfelder
Egal, ob es sich um medizinische, juristische oder Marketingdokumente handelt, oder Sie Übertragungen innerhalb der Finanz- oder Ingenieursbranche benötigen – wir haben den passenden Spezialisten für Sie.
Read More Read Less
Stepes' professional native translators and bilingual subject matter experts specialize in a variety of industry fields, including:
Technology
Manufacturing
Automotive
Energy, Oil & Gas
Transportation & Aviation
Education
Art & Literature
Ecommerce
Learn More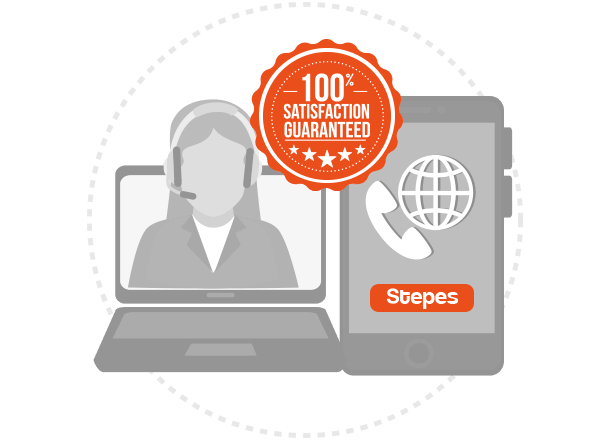 30-Tage Zufriedenheitsgarantie
Wir sind überzeugt, dass Sie mit unserem Service zufrieden sein werden. Trotzdem sollen Sie sich von Anfang an sicher sein. Daher bieten wir für alle Kunden eine 30-Tage Zufriedenheitsgarantie.
Wir unterstützen alle Dateiformate
Wir unterstützen alle Formate, wie z.B. Word-, Excel-, Powerpoint-, FrameMaker-, InDesign-, QuarkXpress-, Articulate-, PDF- und XML-Dateien.
Read More Read Less
The following table lists some of the file formats we support:
Office

doc
dot
docx
docm
dotx
dotm
rtf
odt
ott
pdf
txt
xls
xlt
xlsx
xlsm
xltx
xltm
ods

ots
csv
tsv
xlsm
ppt
pps
pot
pptx
pptm
ppsx
ppsm
potx
potm
odp
otp
xml
zip

Desktop Publishing

mif
indb
inx
idml
indd
icml
xml
dita

eLearning

html5
story
mp4
swf
xml
wmv
wma
jpg
png
jpeg
tiff
bmp

Wed & CMS

htm
html
xhtml
xml
dtd
json
yaml

Translation Exchange

xliff
sdlxliff
tmx
ttx
xlf

Localization

properties
resx
xml
sxml
txml
dita
android xml
strings
srt
wix
po
All dies erhalten Sie bei Ihrer Bestellung
Unseren hochmotivierten Customer-Service Manager
Professionelle muttersprachliche Übersetzer
Eine schnelle Antwort nach weniger als einer Stunde
TM für zukünftige Wiederverwendungen von Übersetzungen
Real-Time Reporting
Automatische Nachricht bei Projektabschluss
Automatisches Abrechnungssystem
Download mit einem Knopf für alle fertigen Dateien
Möglichkeit zurBewertung des Übersetzers
30 Tage Zufriedenheitsgarantie
Warum unsere Kunden Stepes lieben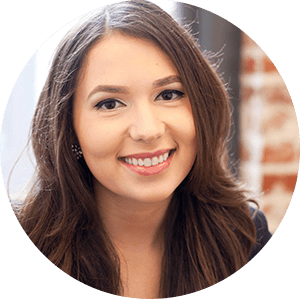 Ms. Andrea F.
Produktions Managerin, Haushaltswaren
Vielen vielen Dank für all die harte Arbeit und die wirklich kurze Bearbeitszeit unserer Übersetzungen! Stepes hilft uns sehr, da wir nun unsere Deadlines jedes Mal einhalten können.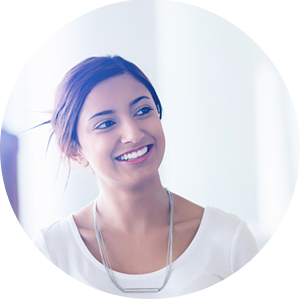 Mrs. Angela S.
Lokalisations-Managerin, Computerbranche
Euer Team hat's mal wieder möglich gemacht! Vielen Dank, dass ihr alle diese Dateien so schnell geliefert habt…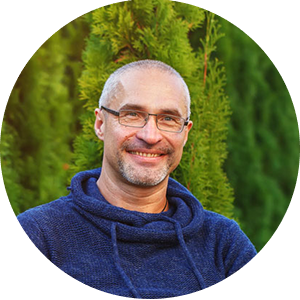 Mr. Alain L.
Marketing Manager, Produktion
Es war die beste Entscheidung, mit all meiner Arbeit zu Stepes zu wechseln. Diese Geschäftsbeziehung ist goldwert!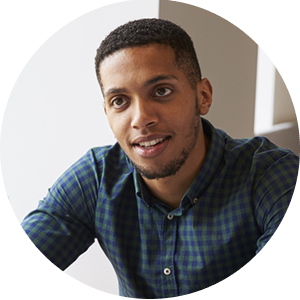 Mr. Muraly R.
Produkt-Manager, Softwarebranche
Ich muss wirklich sagen, Stepes ist einer der besten Geschäftspartner, die man sich wünschen kann!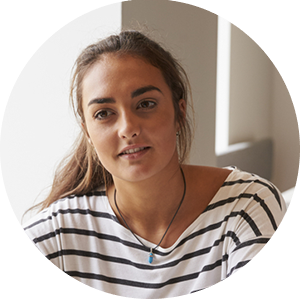 Ms. Terry C.
Technischer Schreiber, Medizintechnik
Wir schätzen all das, was Stepes für uns im lezten Jahr geleistet hat, wirklich sehr! Wir sind nicht immer einfach in der Zusammenarbeit, da wir so schnell wachsen und uns fortwährend verändern.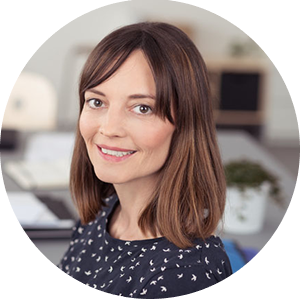 Ms. Leslie A.
Localization Manager, Medical Devices
I just wanted to thank you for the excellent service you provide in language translating our PCA Stuffer Letters. Stepes' rapid response in delivering translated content has been instrumental to our business in meeting global regulatory requirements and preventing product recalls and stop-ships.
Ihre hochwertige Übersetzung ist nur einen Klick entfernt
Probieren Sie Stepes aus – ganz ohne Risiko
Wir sind ganz und gar überzeugt, dass Sie mit Stepes zufrieden sein werden – daher bekommen Sie 30 Tage lang Ihr Geld zurück, wenn sie nicht vollends glücklich sind.
Sprechen Sie mit uns unter: