Your Global Translator Network
Stepes connects you with talented translators from around the world.
Powered by one of the largest linguist networks in the world, Stepes delivers quality human translations in over 100 languages.
Stepes is powered by TermWiki.com – the world's largest multilingual terminology website with millions of technical terms translated into 100+ languages by professional translators from around the world.
Stepes only uses real human translators that you can verify. Click on a translator to see his/her work instantly.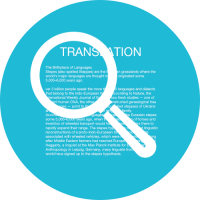 Looking for translators?
With Stepes' open translator network, you can always find the linguistic and subject matter experts to help with your quality translation needs. Whether you are looking for a technical translator, a medical linguist, or software localizer, we have the talents to meet all of your translation needs.
Unlike others that hide their translators' work, Stepes allows you to validate a linguist quality by directly reviewing their work yourself. Simply click on a translator avatar, you can check out their work right here on our sites.
We've got you covered
Whether you want an inexpensive, coherent translation for internal communications or a fully localized, polished content to present to external audiences, Stepes has the right talents to get the job done quickly and well. Simply upload your content, select the languages and industry you need, and Stepes will immediately match the job to our qualified linguists with the right experience for translation.