German Translation Services—Online and On-Demand
As a leading manufacturing and exporting economy, Germany relies on professional language translation services between German and English, Chinese, French, and many other languages to facilitate and expand business operations around the globe. In today's rapidly growing digital economy, fast and accurate German language translations are becoming increasingly important to help foreign companies obtain a competitive edge in German market. Stepes redefines professional German translations with our agile, cloud centric language localization technologies, allowing our expert German linguists to efficiently produce technically accurate translations without sacrificing speed.
Stepes disrupts old fashioned localization processes by delivering modern, on-demand German translation solutions to help our clients accelerate business growth in Deutschland and globally. Stepes innovative translation management platform employs intelligent content validation technologies to dynamically check for linguistic issues such as terminology errors, missing translations, inconsistencies, language expansion & contraction, as well as spelling/grammar mistakes in real time while our German translators are translating. Our cloud-based translation review portal uses HTML5 and the latest web technology to enable our native German linguists to easily and efficiently proofread and edit translated text in context for the best quality results.
Read More Read Less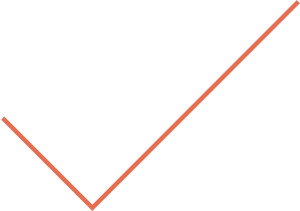 German Translation Accuracy Achieved
Consistent and accurate English to German translation is a product of linguistic experience, subject matter expertise, mature localization processes, and increasingly, AI-powered language technology that harnesses the combined ability of machine-human solutions. Stepes represents a new generation of professional translation services that goes beyond translation memories and MT post-editing to provide global enterprises with on-demand German translation services with certified quality and technical precision.
Do you need accurate English to German translation services fast? Click here to receive an instant quote.
How It Works
Stepes has streamlined professional German translation services onto a highly efficient online localization model. Our cloud translation management system automates most of the manual human tasks within the traditional document localization process, such as word count analysis, quotation generation, translation kit creation, and manual linguistic query management, to deliver the perfect machine-human language translation solution. Stepes uses machine learning to effectively analyze each linguist's qualifications and actual project performance to most accurately assign linguistic resources to our clients' projects for quality results that are better than ever.
Finally, Just-In-Time German Translation Is a Reality
The automotive industry invented the term "just-in-time manufacturing" to optimize production operations for the best outcomes. Indeed, most commercial businesses today employ this agile methodology to streamline supply chain and processes in order to consistently produce quality output. Stepes is the first professional language services company to introduce just-in-time solutions to the translation and localization workflow. No other translation company comes close to our ability to translate on-demand while still delivering high quality between German and other languages. To learn more about Stepes Just-In-Time translation solutions, please click the button below.
Industry Specialization
Stepes has thousands of professional German translators and subject domain experts specializing in our customers' industry fields. We provide high-quality technical translations for medical, automotive, financial, manufacturing, legal, and software sectors. Accurate and consistent German translations require professional experience as well as excellent capabilities in proactive terminology management and industry-focused localization best practices.
German Medical Translation Services
According to the World Trade Organization (WTO), Germany is the world's third largest market for medical technologies and international trade accounts for 65 percent of all German MedTech activities. This means Germany's medical translation needs are substantial. However, high quality language localization standards coupled with increased requirements due to the EU Medical Device Regulations (MDR) make it a challenge for any translation company to deliver professional German medical language services that also meet the customers' fast turnaround and pricing requirements. This is why Stepes innovative medical translation solutions are a game changer by allowing our life science linguists to most efficiently translate German content with better terminology precision and speed.
German Automotive Translations
Unlike many other industries, the automobile sector puts out more content than any other subject field and they all need to be translated with quality. The reason for this is simple – the automobile is the single most complex piece of machinery that is ever placed in the hands of individual consumers. Car manufacturers must produce detailed and large quantities of user documentation to guide drivers on everything from turning on the engine to controlling the windshield wipers. When it comes to auto import/export, language translation is a necessary step for regulatory compliance, as well as the best customer experience. The owner's manuals and auto dashboard must be accurately translated to ensure safety and sound operational procedures. This is why you need Stepes, the leader in centralized automotive translation solutions for unrivaled performance.
German Software Localization
Global technology companies rely on Stepes for expert software localization services in German and all other European and Asian languages. We have broad industry experience and deep localization know-how about each step of the modern software lifecycle to deliver the best ROI the industry has ever seen. Whether you need to localize your CRM, ERP, CSM, enterprise automation, or e-commerce software, Stepes has the experience and technical tools to get it done with quality and speed. We provide end-to-end software localization services from internationalization (I18N) review and consulting, to GUI translation and linguistic and functional testing, with complete customer satisfaction. Stepes invented the new terminological approach to software localization that's disrupting old translation processes for unrivaled quality and efficiency. Talk to us today for your next German software translation project and see how Stepes can help you achieve a higher level of international success.
Urgent German Translation Service
At Stepes, we understand our customers increasingly need digital content translated in German very quickly for international customer support and timely global product launches. This is why we've developed the language industry's first real-time translation platform so we can turn around quality German translations for small projects in a few hours or even minutes instead of days and weeks. Stepes is the undisputed leader for modern agile translation services due to our patented mobile translation technology that instantly notifies our linguists of new translation requests anytime and anywhere and then allows them to immediately begin translating on all devices. Don't just take our word for it, try our urgent German translation solutions today.
Our German Translation Best Practices
Terminology Management
Stepes has been able to consistently provide our customers in a variety of industry domains with accurate German translations because our in-depth experience with terminology management. For each of customers, we proactively work with them to develop and maintain an industry (or product) specific glossary within the Stepes online translation ecosystem. This glossary is continuously updated on an on-going basis, allowing Stepes to dynamically enforce technical translation accuracy and consistency for all subsequent document translation efforts.
SAE J2450 for Measuring Translation Quality
Translations do have subject elements that can be preferential, making it difficult to objectively quantify the linguistic quality of certain translation work at times. SAE J2450 is a quality assurance model initially developed by a number of automotive manufacturers working together to define a set of objective metrics for measuring translation quality for languages such as German and Japanese. It consists of a seven-point check list that provides specific and actionable evaluations of given piece of translation work.
ISO 13485:2016 Quality Standard
Stepes delivers ISO 13485 certified translation services in German and 100 other languages. ISO 13485 is a quality standard developed for medical device companies and their suppliers to consistently meet customer expectations with regards to quality. For our clients in the life sciences industries, Stepes understands the importance of language translation quality and has developed a full set of medical translation solutions to consistently deliver the highest level of quality results. For a more in-depth discussion, please click here.
Better Software Localization
Quality software localization in German requires both linguistic expertise and software development background. Specifically, good German software translations must follow a pre-defined process starting with the user interface (UI) string localization, followed by linguistic and cosmetic testing before final online help and documentation translations. When it comes to the German language, the localization vendor must consider text expansion because German texts tend contain much longer words. Stepes has the complete software localization best practices to ensure the most efficient delivery. Please click here to learn more.