Fast and Professional French Translation Services—Best Quality & Speed
Top Fortune 1000 companies and leading global enterprises trust Stepes for super fast and accurate French language translation services today's digital economy demands.
Call Us: 800-611-5698
Professional French Translations You Can Trust
Are you looking for a fast and professional French translation service that delivers the best linguistic quality and accuracy at affordable prices? Then look no further than Stepes–the language industry leader for next-gen, on-demand enterprise localization solutions. Powered by our large network of pre-approved, professional native French linguists in both France and Canada, we help global companies communicate with customers in French and Canadian French with confidence. Stepes' innovative, AI-powered language management system transforms language translations onto a modern online platform, making business translations simpler, faster, and more cost effective. We provide certified French translation services for medical, financial, legal, manufacturing, technology, advertising, and retail industries.
If you're like many other companies, chances are your business has had to put up with subpar French translations that're too slow and costly. After all, your international business success depends on quality language communication when and where your business need it regardless if your customers are in Paris, Toronto, or French speaking Belgium. However, finding good translation companies with the linguistic experience and track record that consistently produce high quality results can be a challenge, especially there're so many translation agencies on the market and they all claim to be the best. This is why we've spent the time to compile the comprehensive Best Translation Services guide to help you sort through the myth.
Read More Read Less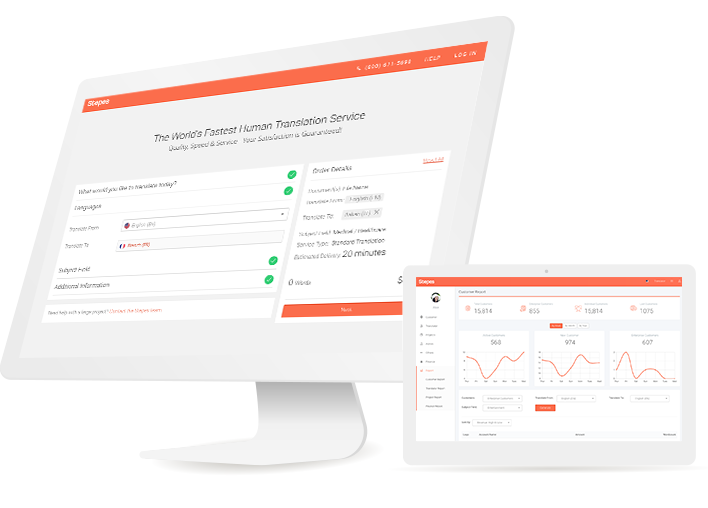 How Does It Work?
Stepes has greatly simplified professional French translation so you get your documents translated faster and better. Our easy to use online dashboard allows you to easily drag and drop your files to get an instant quote. Following your confirmation, translation starts immediately with our pre-approved French native translators purposely trained in your specialized industry fields. Upon completion, you can download the translated documents with the click of a button. Stepes stores all of your French translation assets such as terminology glossary, translation memory, and other language references on the cloud so you can leverage them for future projects easily.
The Fastest French Translation Service
Stepes provides the fastest professional French translation services on the market, period. We're able to achieve unrivaled speed with our unique, patented mobile translation technology that instantly notifies our French linguists of your translation requests anywhere and anytime. Stepes is also the first translation company to enable language translation on all platforms including desktop and mobile devices. No other translation agencies come close to Stepes in delivering fast high-quality French language services.
We Support over 100 Languages
Stepes supports translating between English and French as well as Chinese-French, German-French, Spanish-French, and 100+ other language pairs. We employ the best native French linguists with required subject matter expertise to work on all your document translation projects for the highest level of linguistic quality.
Arabic (AR)
Chinese, Simplified (ZS)
Czech (CS)
Danish (DA)
Dutch (NL)
English (EN)
English, UK (UE)
Finnish (FI)
French (FR)
German (DE)
Italian (IT)
Japanese (JA)
Korean (KO)
Norwegian (NO)
Polish (PL)
Portuguese, Brazilian (PB)
Russian (RU)
Spanish (ES)
Swedish (SV)
Thai (TH)
Vietnamese (VI)
More Languages Fewer Languages
Afrikaans (AF)
Albanian (SQ)
Amharic (AM)
Armenian (HY)
Azerbaijani (AZ)
Basque (EU)
Belarusian (BE)
Bengali (BN)
Bhutanese (BT)
Bihari (BH)
Bosnian (BS)
Breton (BR)
Bulgarian (BG)
Burmese (MY)
Catalan (CA)
Chinese, Hong Kong (ZH)
Chinese, Traditional (ZT)
Croatian (HR)
English, Australian (AE)
English, Canadian (CE)
Estonian (ET)
Faroese (FO)
Filipino (TL)
French, Canadian (CF)
Frisian (FY)
Galician (GL)
Georgian (KA)
Greek (EL)
Guarani (GN)
Gujarati (GU)
Hausa (HA)
Hawaiian (HW)
Hebrew (IW)
Hindi (HI)
Hungarian (HU)
Icelandic (IS)
Igbo (IG)
Indonesian (ID)
Interlingua (IA)
Irish (GA)
Javanese (JW)
Kannada (KN)
Kashmiri (KS)
Kazakh (KK)
Khmer (KM)
Kirundi (RN)
Kurdish (KU)
Laothian (LO)
Latin (LA)
Latvian (LV)
Lingala (LN)
Lithuanian (LT)
Luganda (LG)
Macedonian (MK)
Malagasy (MG)
Malay (MS)
Malayalam (ML)
Maltese (MT)
Maori (MI)
Marathi (MR)
Moldavian (MO)
Mongolian (MN)
Montenegrin (ME)
Nepali (NE)
Norwegian Nynorsk (NN)
Pashto (PS)
Persian (FA)
Persian, Dari (DR)
Portuguese (PT)
Punjabi (PA)
Romanian (RO)
Rwandan (RW)
Scots Gaelic (GD)
Serbian (SR)
Sesotho (ST)
Shona (SN)
Slovak (SK)
Slovenian (SL)
Somali (SO)
Spanish, Latin American (XL)
Sundanese (SU)
Swahili (SW)
Tajik (TG)
Tamil (TA)
Tanchangya (TC)
Telugu (TE)
Tibetan (BO)
Tonga (TO)
Tswana (TN)
Turkish (TR)
Uighur (UG)
Ukrainian (UK)
Urdu (UR)
Uzbek (UZ)
Valencian (VA)
Welsh (CY)
Yiddish (YI)
Yoruba (YO)
Zulu (ZU)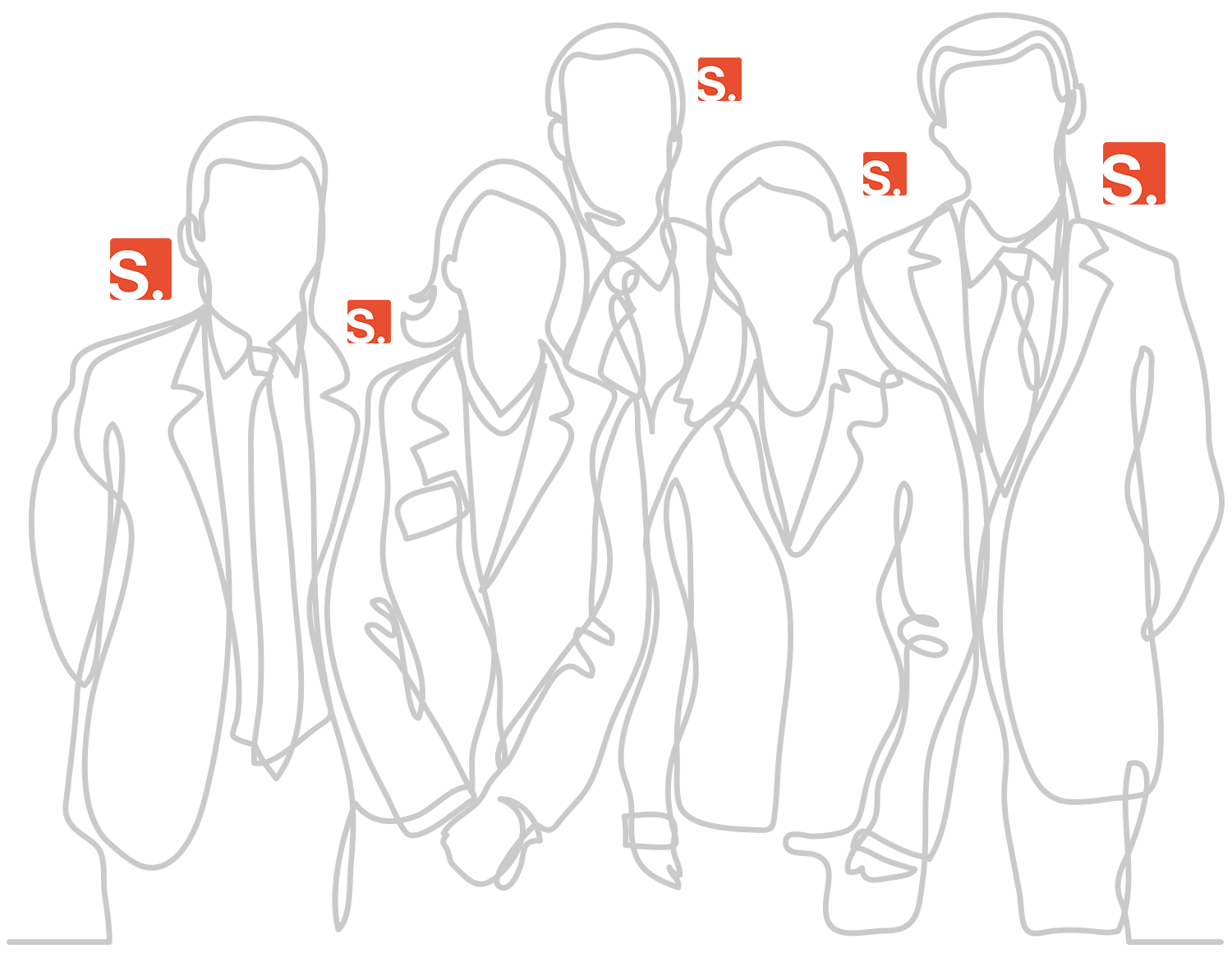 Meet Our French Linguists
For excellent French translation services, look no further than Stepes. We have one of the largest networks of over 5,000 certified linguists delivering first-class French translation solutions on time and on budget. Stepes only employs professional native French translators with industry subject matter expertise to work on all your translation projects. We're the first within the language industry to allow you, the customer, to rate our translator's quality on each project. Linguists you consistently rate 5 stars will automatically become a dedicated translator on your MyTranslator team.
We Translate All Documents in French
Whether you're looking to translate your website for European French (France), technical documents into Canadian French, or marketing brochures into African French, we provide ISO 9001:2015 certified translation for all your content types. Our French language services include:
French Document Translation
French Website Localization
French Video Translation
French Software Localization
French eLearning Localization
French Linguistic Review
French On-Demand Interpretation
French Voiceovers and Subtitling
French Multicultural Marketing
French Medical Translation
French Legal Translation Services
French Ecommerce Support
As the fastest growing French translation company globally, Stepes offers expert French translation and localization solutions to global enterprises in a variety of industries including IT, manufacturing, medical, aerospace, financial, fashion, travel, and legal. In addition to supporting a variety of documents, we also translate all file formats such as Microsoft Word, Adobe InDesign, Microsoft Publisher, PowerPoint, QuarkXPress, or PDF documents.
Why Stepes Translation?
Modern French translation services must be agile, on-demand, and available 24/7 in order to help multinational companies achieve business success in international markets. Global enterprises must have their product manuals, marketing materials, websites, financial and legal documents professionally translated into French quickly with high-quality in order to gain a competitive advantage. The good news is Stepes is ready to help.