Premier Legal Translation Services in 100 Languages
Stepes (pronounced /'steps/) provides the world's leading law firms and corporate legal departments with professional legal translation services for international M&A, global regulatory compliance, data and cyber security, PCT patent filing, legal service automation, as well as multilingual litigation support. We help our clients stay ahead of the competition in the global legal services market, one accurately translated legal document at a time.
Professional Human Linguists
Legal Domain Expertise

Quality and Speed
5 Star Service
Accurate Legal Translations You Can Trust
Are you a law firm or in-house legal team looking to translate your legal documents, websites, or litigation support materials with accuracy and speed? Then look no further than Stepes. We provide certified legal translation services in Spanish, German, Chinese, and 100 other languages. The legal services field is going through major transformations toward multidisciplinary, cross-border, and technology-enabled solutions. Stepes has a large team of professional legal translators and subject matter experts experienced at translating legal materials, as well as financial services, regulatory compliance, cyber security, and technology contents with the highest level of linguistic quality and technical precision.
Consistent, quality legal translations increasingly depend on the successful integration of modern digital technologies within the translation process. Stepes is a leader in next-gen language innovation that allows our clients to leverage translation memory (previously translated content) on the cloud for improved linguistic consistency and turnaround time, while reducing localization costs. Our AI-powered translation management system automates many unneeded manual touch points so the entire legal translation process is optimized for the best localization outcomes. Stepes proprietary in-context translation solution fundamentally changes the dynamics of language translation for unrivaled legal localization performance.
Read More Read Less
Meet Our Legal Translation Clients
Stepes is proud to serve the legal translation needs of many law firms and corporate legal teams. The following is just a small list of our legal customers.
Legal Translation Automation
The language industry is in the midst of a paradigm shift—from offline, manual workflows towards online, technology-driven translation processes that deliver leaner, faster, and better translation solutions. Artificial intelligence (AI), machine learning, translation automation, document OCR, translation memory, dynamic terminology, and real-time in-context linguistic review technologies are fundamentally changing the way legal translation services are performed for unrivaled efficiency and scalability. This is why you need Stepes, we're the leader in next-gen, agile, and on-demand translation technologies that help our legal clients stay ahead of the competition and conduct global business operations with confidence and improved bottom line.
At Stepes, we've developed the industry's leading legal translation automation solutions that fundamentally redefines language translation so it's simpler, faster, and more cost-effective. Our intelligent document processing algorithms use OCR, artificial intelligence to extract content from your files automatically, leverage translation memory on the cloud, and provide you with accurate translation quotes instantly. Our AI-powered translation management system automatically assigns the best linguists with the matching legal subject matter expertise to translate your legal content 24/7. Our cloud-based document management system allows you to search multilingual documents anytime and anywhere, securely. Talk to one of our legal translation consults today and see how Stepes can help turn your legal translation spend into strategic investment for global success.
Read More Read Less
Professional Translation Services for Corporate Law
Stepes provides accurate corporate legal translation services between English and Spanish, English and Chinese, and English and French, as well as many other language pairs. Whether you need quality translations for articles of incorporation, business contracts, tax documents, securities and antitrust materials, product licenses, intellectual property patents, or labor, employment, and immigration documents translated, we have the right localization solutions and professional legal linguists to get the job done with speed. We help corporate lawyers and legal counsels ensure business protection across language barriers with confidence.
Multilingual Translations for Intellectual Property Law
With today's global marketplace, it's paramount to protect your intellectual property rights in different countries for intangible business assets such as technology discoveries, inventions, words, names, phrases, symbols, and designs, as well as musical and artistic works. Stepes works with intellectual property law firms to translate patents, trademarks, and copyrights in Chinese, German, Japanese, Korean and other European and Asian languages. We use professional native linguists with both technical (engineering and science) and legal expertise to translate our clients' IP materials to ensure the best international legal protections. To learn more about Stepes comprehensive patent translation solutions, please see patent translation below.
Environmental Law Translated Right
Are you involved with environmental protection activities and need professional language translation services to support your legal requirements? Then look no further than Stepes. Professional environmental law translations involve the accurate interpretation of federal regulations, international treaties (conventions), statues, regulations, and legislations across languages. Stepes has one of the largest teams of professional environmental law translators specializing in translating pollution control and resource conservation materials from English into all major European and Asian languages. Better yet, we've streamlined the legal translation process so you can get your content translated online with accuracy and speed, hassle free.
Language Translations for Health Care Law
As a leading provider of health and medical related localization services, Stepes provides professional legal translations for health care law related content in over 100 languages. We have experience translating legal materials for medical malpractice and patient rights cases with quality and speed. Accurate health care law translations on a consistent basis require more than linguistic experience and technical expertise; it also demands the latest translation technologies that automatically ensures linguistic consistency and terminology precision while our professional legal linguists are translating. Stepes is a leader in next-gen AI-powered translation solutions that leverage the best of machine-human capabilities to deliver unrivaled health care law translation performance.
Need Your Privacy Policy Translated for GDPR Compliance?
It's official. The European Union's most stringent privacy law, GDPR or General Data Protection Regulation, formally went into effect globally on May 25, 2018. This means companies around the world that do business in the European market must comply with the new regulations by disclosing the way consumer data is gathered, used, and managed. However, just having your privacy policy in English is not enough as EU member countries speak some 24 different languages. This is why you need Stepes' legal translation services to provide quality translations for your privacy statements.
Don't Be Stressed. Try Stepes' Legal Translation Solutions
We understand your need for translating legal content with the best linguistic quality, while at the same time achieving speed and cost savings. Stepes has simplified the legal translation process onto an easy online model so you get certified translations for your legal content on-demand, 24/7 at low prices. Simply upload your documents to our online portal to receive an instant quote. Upon your approval, translation kicks off immediately.
Patent Translation
Businesses spend millions translating their patents in order to protect their hard-earned intellectual property rights in international market. Due to the highly technical nature of patents requiring both subject matter expertise and professional law experience, ordinary translation companies are unable to consistently achieve linguistic accuracy and technical exactness. This is why you need Stepes, the translation industry leader with the experience and track record to help our clients secure international intellectual property protection across languages and around the world. To learn more about Stepes expert patent translation solutions, please click the button below.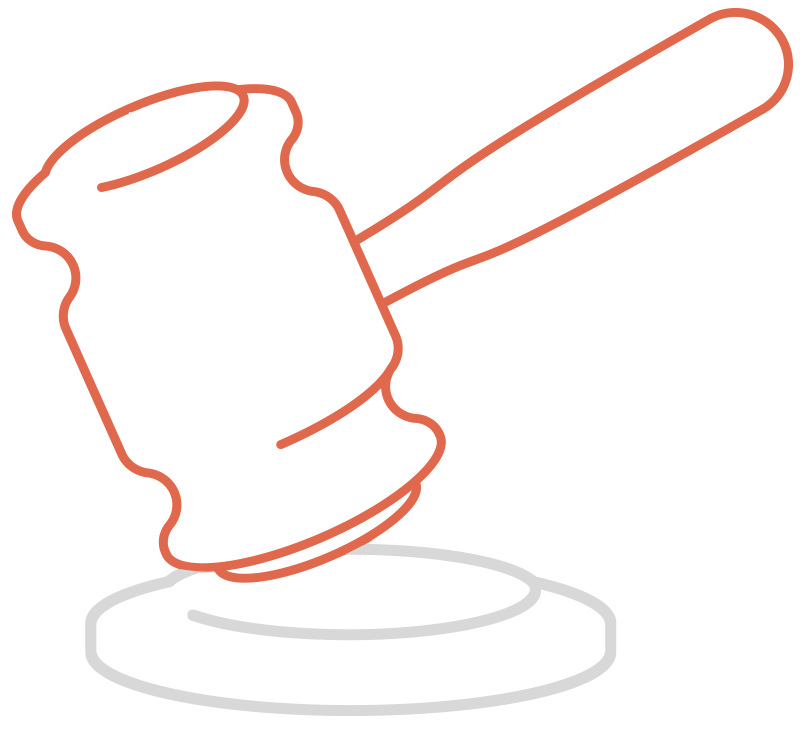 Multilingual Litigation Support
Are you in need of multilingual translation services for international litigation? Then look no further than Stepes. We work closely with your litigation support team to assist in their e-discovery for transnational disputes by providing on-demand and quality translations of documents, images, video, and audio materials at an affordable price.