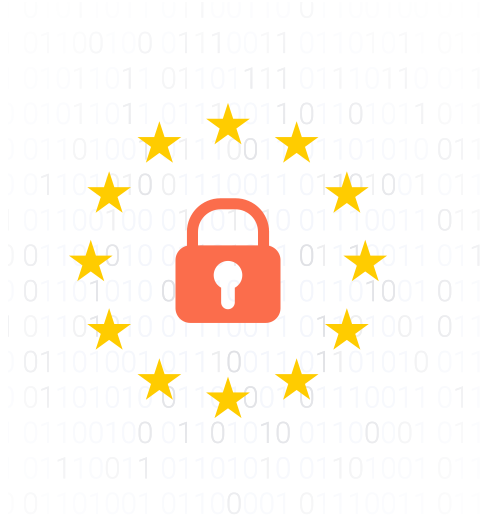 The European Union's General Data Protection Regulation (GDPR) went into effect on May 25 2018. The EU law is designed to protect the data privacy rights of consumers in EU countries by giving them control over their personal data. The rapid development of the Internet means that most business websites today use cookies to collect personal information in order to better market their products and services. Sometimes, the data is shared with 3rd party companies who pay to obtain this information without the permission from consumers themselves. The recent incident involving Cambridge Analytica and Facebook only exacerbate the need for consumer protection.
We Translate into 24 EU Languages
If your company has business operations in the EU and European Economic Area (EEA), then chances are you need to translate your privacy statements to be compliant with the new GDPR requirements. Just because you've updated your English privacy policies, it doesn't mean your EU users understand your updated content. At Stepes, we translate into all of the 24 EU languages.
Bulgarian
Croatian
Czech
Danish
Dutch
English
Estonian
Finnish
French
German
Greek
Hungarian
Irish
Italian
Latvian
Lithuanian
Maltese
Polish
Portuguese
Romanian
Slovak
Slovene
Spanish
Swedish
Centrally Managing Your GDPR Translations on the Cloud
Stepes allows global companies to manage their enterprise wide translation efforts on the cloud. Like Amazon, that has revolutionized the retail business, Stepes has radically changed the traditional translation process into an easy-to-use online model. Simply drag and drop all your GDPR and privacy related documents into our online translation portal, specify the target language(s), and then hit Go. Our highly trained human translators will immediately begin translating with the fastest speed and best linguistic quality.
GDPR FAQ
What is Privacy Policy?
A privacy policy is a legal statement that describes the method and type of consumer data an organization collects, stores, and uses to conduct its business either online or offline. In many countries, a privacy policy helps organizations fulfil their legal obligation and serves as evidence of compliance with established laws and regulations concerning customer data protection.
What is Terms of Use?
Terms of use (also called terms of service) is a legal document that discloses the rules, conditions, and provisions a user must agree with in order to use a service. Most established business websites include the standard terms of use in the legal disclaimers. When it comes to websites with multiple languages, terms of use are often translated in order to protect the interests of the website owner.