Translate Anywhere, Anytime, and Earn Money
Stepes unlocks convenient and accurate translation services not yet witnessed from a mobile device. Previously, translation tools were desktop-based. However, with Stepes' patent pending mobile translation technology, translators utilize the advanced mobile application to confidently translate and earn income from virtually anywhere at any time.
Download Stepes Android and iOS App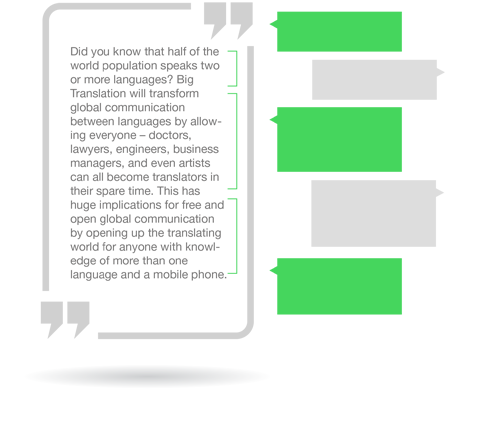 How Does It Work?
Stepes divides large translation text into smaller segments or text like sentences and phrases. These segments are then shown as short text bubbles, similar to that found on smartphone messaging apps. Translators can then translate each text bubble quickly and efficiently using the keyboard or voice dictation. The Stepes translation process looks exactly like a short message conversation between Stepes and the translator and allows translators to work within a very familiar mobile chat environment. Stepes redefines the way we translate.

Stepes Into Big Translation
Like Big Data, Big Translation will transform the way we communicate.
Uber of Translation
With Stepes, linguists are able to translate anywhere at anytime, allowing them to earn extra money in their spare time. This is ideal for language professionals who have in-depth expertise in distinct fields such as medical, legal or financial services. Translators will no longer depend on their desktops or laptops and can be efficiently sourced from anywhere in the world.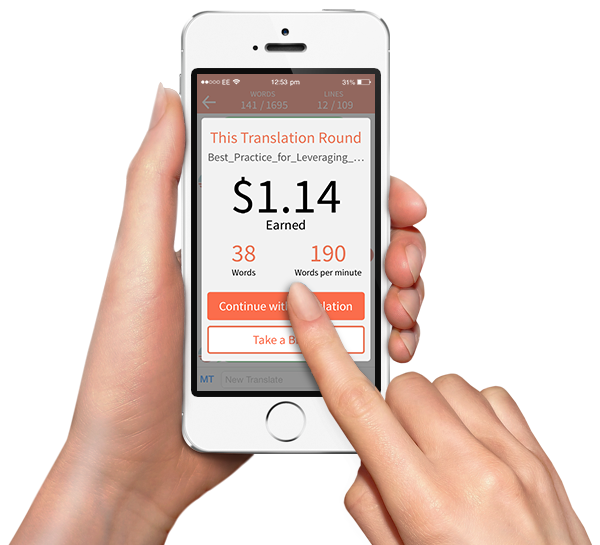 Join the Movement!
Become a Stepes Translator.
Improved Translation Efficiency on Mobile
Mobile messaging makes language translation both user friendly and highly efficient.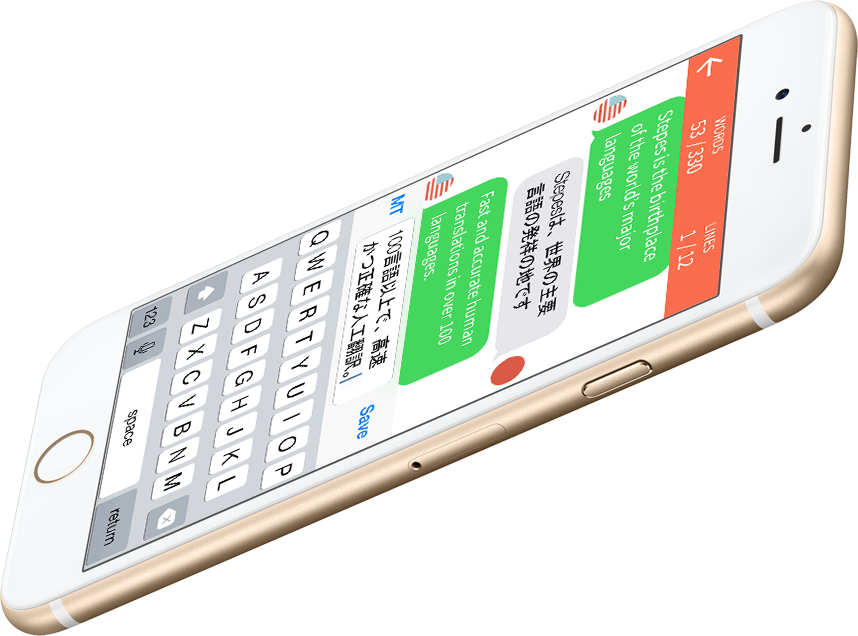 With powerful speech recognition on both iOS and Android devices, translators can finally translate using the fastest translation tool… their voices.