Translate Everywhere
From Home, your favorite Cafe or in between Courses in University
Mobile Translation Game Changer
Stepes changes the way translation is performed on mobile devices by taking advantage of the natural chat model on handheld devices to perform translations. By first breaking down a document into smaller paragraphs and then sentences, linguists can perform translation in a conversation style very similar to many of the popular chat applications on the market today. This chat approach fundamentally solves the constraint of small mobile displays, making the translation process enjoyable, while significantly improving the user experience and translation efficiency.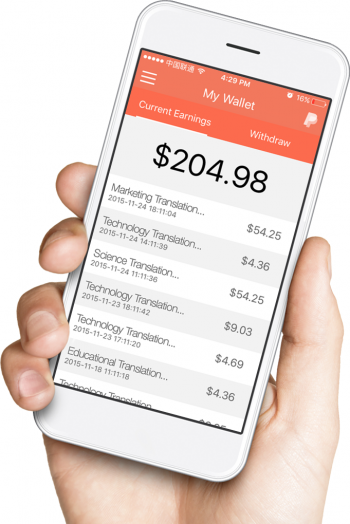 Turn Your Cellphone into a Money Making Machine
Finally, millions of bilingual people can put their languages skills to work.