Time Is Money

Stepes delivers the fastest, high-quality language services in the industry. We do this by leveraging our ground-breaking mobile solutions which allow your translation requests to be instantly sent to our pre-qualified translators. This enables them to immediately translate anytime and anywhere, from their mobile devices as well as desktop computers.
Our Customer Testimonials
Professional Translations On-Demand!
Professional translation services in over 100 languages, 24/7, on all devices – desktop, tablet, and mobile. We have more than 50,000 translators providing hassle-free localization services around the world.
1,700
Industry and Domain Fields

ISO 9001 and ISO 13485 Certified
Stepes is a culture, context, and industry specific human translation platform. Trust your software interfaces, technical documents, instruction manuals, and marketing material with our quality translation services.
Read More Read Less
Quality Over Quantity
Stepes uses the J2450 and our own QA standards developed through our many years working in the localization industry. These metrics allow our clients to measure Stepes translation quality against a number of quantifiable metrics, such as terminology errors, mistranslation, language consistency, adherence to style guides, grammar/spelling mistakes, readability, overall subject matter accuracy, and cultural appropriateness.
Stepes boasts the largest team of professional native translators in the world who specialize in our clients' industries and subject matter domains including medical, financial, legal, and technical fields. We have developed stringent quality assurance processes to ensure each translator is carefully assessed and tested in order to meet our clients' quality requirements.
Stepes gives you insight into who has translated your content, highlighting the importance of transparency within each translation project. As a valued customer, you have the opportunity to rate the performance of each translator – consistent with today's rating based economy – helping to improve translation quality.
Learn More
100+ Languages and Counting …
We provide Professional Translation Services in all of the major European, Asian and Latin American languages and more.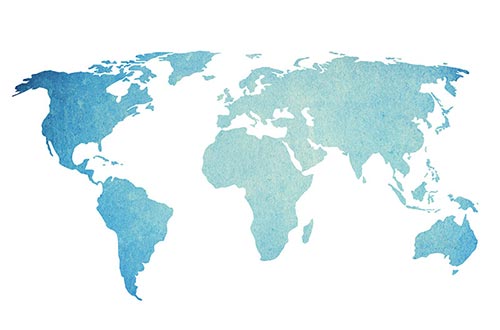 Read More Read Less
Popular Languages
Arabic (AR)
Chinese, Simplified (ZS)
Czech (CS)
Danish (DA)
Dutch (NL)
English (EN)
English, UK (UE)
Finnish (FI)
French (FR)
German (DE)
Italian (IT)
Japanese (JA)
Korean (KO)
Norwegian (NO)
Polish (PL)
Portuguese, Brazilian (PB)
Russian (RU)
Spanish (ES)
Swedish (SV)
Thai (TH)
Vietnamese (VI)
More Languages Less Languages
Other Languages
Afrikaans (AF)
Albanian (SQ)
Amharic (AM)
Armenian (HY)
Azerbaijani (AZ)
Basque (EU)
Belarusian (BE)
Bengali (BN)
Bhutanese (BT)
Bihari (BH)
Bosnian (BS)
Breton (BR)
Bulgarian (BG)
Burmese (MY)
Catalan (CA)
Chinese, Hong Kong (ZH)
Chinese, Traditional (ZT)
Croatian (HR)
English, Australian (AE)
English, Canadian (CE)
Estonian (ET)
Faroese (FO)
Filipino (TL)
French, Canadian (CF)
Frisian (FY)
Galician (GL)
Georgian (KA)
Greek (EL)
Guarani (GN)
Gujarati (GU)
Hausa (HA)
Hawaiian (HW)
Hebrew (IW)
Hindi (HI)
Hungarian (HU)
Icelandic (IS)
Igbo (IG)
Indonesian (ID)
Interlingua (IA)
Irish (GA)
Javanese (JW)
Kannada (KN)
Kashmiri (KS)
Kazakh (KK)
Khmer (KM)
Kirundi (RN)
Kurdish (KU)
Laothian (LO)
Latin (LA)
Latvian (LV)
Lingala (LN)
Lithuanian (LT)
Luganda (LG)
Macedonian (MK)
Malagasy (MG)
Malay (MS)
Malayalam (ML)
Maltese (MT)
Maori (MI)
Marathi (MR)
Moldavian (MO)
Mongolian (MN)
Montenegrin (ME)
Nepali (NE)
Norwegian Nynorsk (NN)
Pashto (PS)
Persian (FA)
Persian, Dari (DR)
Portuguese (PT)
Punjabi (PA)
Romanian (RO)
Rwandan (RW)
Scots Gaelic (GD)
Serbian (SR)
Sesotho (ST)
Shona (SN)
Slovak (SK)
Slovenian (SL)
Somali (SO)
Spanish, Latin American (XL)
Sundanese (SU)
Swahili (SW)
Tajik (TG)
Tamil (TA)
Tanchangya (TC)
Telugu (TE)
Tibetan (BO)
Tonga (TO)
Tswana (TN)
Turkish (TR)
Uighur (UG)
Ukrainian (UK)
Urdu (UR)
Uzbek (UZ)
Valencian (VA)
Welsh (CY)
Yiddish (YI)
Yoruba (YO)
Zulu (ZU)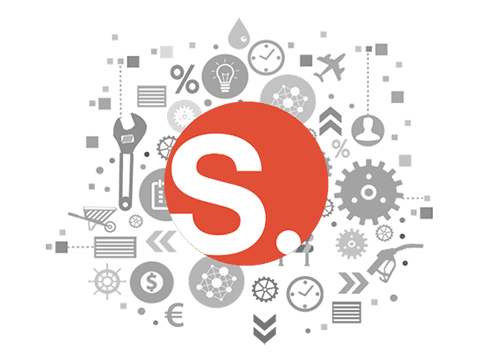 Specialized Industries and Subject Matter Fields
Whether it's medical, legal, engineering, financial or marketing translations, we've got your covered with our specialized translator services.
Read More Read Less
Stepes' professional native translators and bilingual subject matter experts specialize in a variety of industry fields, including:
Technology
Manufacturing
Automotive
Energy, Oil & Gas
Transportation & Aviation
Education
Art & Literature
Ecommerce
Learn More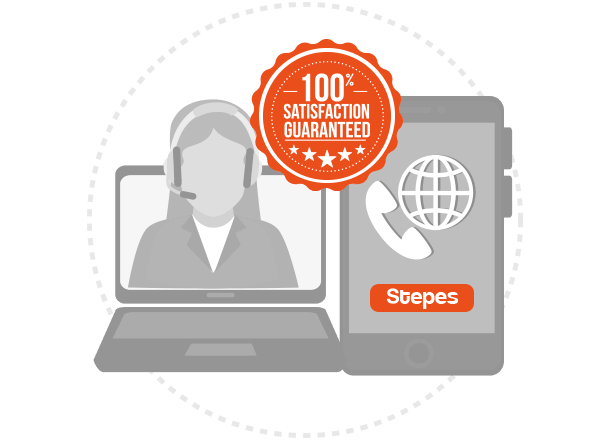 30-Day Service Satisfaction Guarantee
We're confident that you'll be happy with our translation services. We also want you to have complete confidence in selecting Stepes, which is why we offer our clients a 30-day service satisfaction guarantee.
We Support All File Types
We support translation of all types of documents such as Word, Excel, Powerpoint, FrameMaker, InDesign, QuarkXpress, Office, Articulate, PDF, XML, and Scanned Documents.
Read More Read Less
The following table lists some of the file formats we support:
Office

doc
dot
docx
docm
dotx
dotm
rtf
odt
ott
pdf
txt
xls
xlt
xlsx
xlsm
xltx
xltm
ods

ots
csv
tsv
xlsm
ppt
pps
pot
pptx
pptm
ppsx
ppsm
potx
potm
odp
otp
xml
zip

Desktop Publishing

mif
indb
inx
idml
indd
icml
xml
dita

eLearning

html5
story
mp4
swf
xml
wmv
wma
jpg
png
jpeg
tiff
bmp

Wed & CMS

htm
html
xhtml
xml
dtd
json
yaml

Translation Exchange

xliff
sdlxliff
tmx
ttx
xlf

Localization

properties
resx
xml
sxml
txml
dita
android xml
strings
srt
wix
po
Here's What You Get with Your Order
Fully dedicated customer service manager
Professional native translators
Fast response within the hour
TM for future translation leverage
Real time progress report
Automatic project completion notification
Automatic invoicing and billing
One button download for translated files
Ability to rank your translators
30 day service satisfaction guarantee
Questions & Answers
"Do you use native professional translators?"
Yes, all of our translation projects are done by professional native translators with at least 5 years of experience. The linguists assigned to your projects must also have related subject matter expertise matching your industry or domain field requirements.
"Do you use translation memory?"
Yes, all Stepes projects automatically create translation memory files so they can be leveraged for your subsequent translation needs for cost savings as well as better linguistic consistency and fast turnaround.
"Our content is highly technical. How do you ensure translation accuracy?"
We use professional translators with specialized industry subject field experience to work on all projects. We also have one of the largest terminology management systems to ensure all of your technical terms are translated accurately.
"How do you ensure linguistic quality?"
We use the standard TEP (translation, editing and proofreading) process for our translation work. Select contents are reviewed by second linguists. Stepes employs J2450, DQF, LISA QA model, terminology management best practices, and our own quality assurance processes to produce the highest quality results. Mostly importantly, we are the first translation company to allow our customers to rate our translator performance for every project consistent with today's rating-based economy.
"Does your team format the localized text?"
Yes, we provide multilingual desktop publishing (DTP) service for Word, InDesign, FrameMaker, PowerPoint, and many other publishing tools.
"Do you offer real time translation?"
Stepes provides one of the fastest on-line translation services in the industry. We offer true real time translation solutions for a variety of content types. Click here to learn more.
"Do you use machine translation?"
Stepes is a professional human translation service. All of our projects are done by native human translators. We do use MT for pre-translation and the results are carefully post-edited by human translators for best quality. This machine-human solution ensures the highest efficiency and cost savings in order for us to meet your budget requirements.
"Do you certify your translations?"
Yes, we provide certified translations for technical translations upon our clients' request.
"Do you provide online translation portals for collaborative project management?"
Stepes is a new generation of online centric localization service provider that uses the cloud to most efficiently execute translation & localization projects. With Stepes, you can get instant quotes, kick off projects, track translation process, receive translated content, and manage invoice & billing all from our powerful online portal. Of course, our human project managers are always standing by to provide you with the most personal customer care whenever needed.
Read More Read Less
Why our customers love Stepes!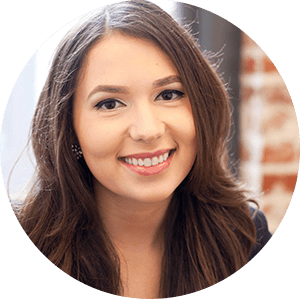 Ms. Andrea F.
Production Manager, Home Appliances
Thank you so much for the hard work and completing these translation requests so quickly! This was quite helpful, as we are now able to meet our deadline without any trouble.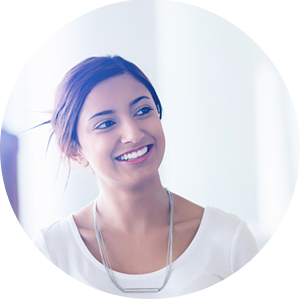 Mrs. Angela S.
Localization Manager, Computers
Your team has pulled it off again! Thank you so much for delivering all the files so quickly …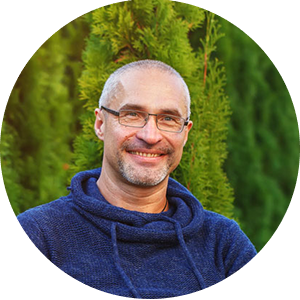 Mr. Alain L.
Marketing Manager, Manufacturing
I have found that since switching all of my work to Stepes, it was the most beneficial business partnership that I could have made.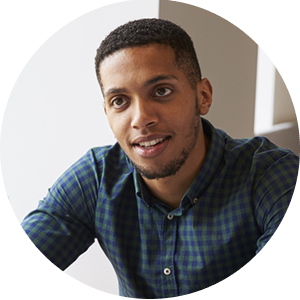 Mr. Muraly R.
Product Manager, Software
I can honestly say Stepes is one of the finest partners I have worked with.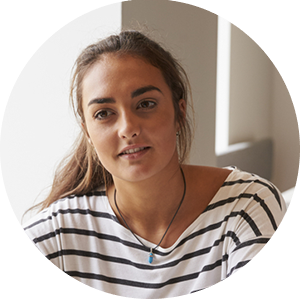 Ms. Terry C.
Technical Writer, Medical Devices
We really appreciate all that Stepes has done for us this year. We are not always easy to work with, given the amount of change and growth we are experiencing.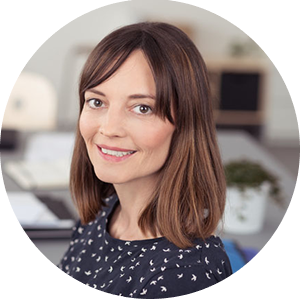 Ms. Leslie A.
Localization Manager, Medical Devices
I just wanted to thank you for the excellent service you provide in language translating our PCA Stuffer Letters. Stepes' rapid response in delivering translated content has been instrumental to our business in meeting global regulatory requirements and preventing product recalls and stop-ships.
Quality translation on-demand is only a click away!
We're so confident you will like Stepes that we're offering a 30-day service satisfcation guarantee.
Speak to one of our account managers at…