Fast & Professional Articulate Storyline Translations
You've spent time and money designing and developing your Articulate Storyline training courses and instructional materials in English, the last thing you want is to work with an amateur eLearning translation company to translate your learning materials. When it comes to educating international employees and partners, professional eLearning translation is a must. Stepes (pronounced /steps/) has the linguistic experience and expert multimedia skills to ensure your foreign language eLearning courses resonate with international audiences the same way they engage your English learners.
Quality eLearning translation and localization with Articulate Storyline requires a range of multimedia skills beyond linguistics, such as audio transcription, voiceover, subtitling, animation, voice synchronization, video editing, key-framing, and instructional design, as well as computer programming skills. Only the most experienced translation companies with instructional design expertise and breadth of service can effectively translate your Articulate Storyline courses with quality and efficiency. Stepes has a large team of professional linguists, engineers, and eLearning professionals to get the job done right every time. Don't just take our word for it, try our eLearning translation services risk free for 30 days. We offer complete customer satisfaction.
Read More Read Less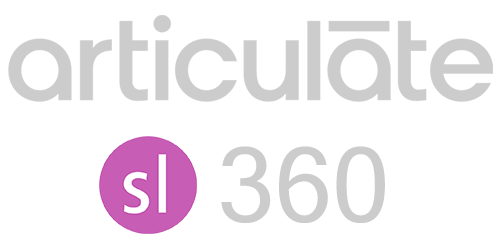 Finally, 360 Articulate Storyline Translations
Stepes is not your ordinary eLearning translation company. Like Articulate Storyline 360, that delivers unrivaled learning experience on all devices, Stepes is the first translation company that delivers excellent translation solutions on desktop computers, tablets, and mobile. Our patented mobile translation technologies provide agile and around the clock translation services with unrivaled localization efficiency. Because Stepes' own translation platform is built to seamlessly function on all devices, we have the linguistic and engineering expertise to deliver the best Articulate Storyline 360 translation solutions that truly resonate with your international audience.
The Authority in eLearning Translations
In addition to working with Articulate Storyline, Stepes has deep experience localizing a wide variety of learning content developed using all major eLearning authoring tools such as Adobe Captivate, Lectora, and LearnUpon. After all, the best eLearning courses are only as good as the quality of the language translations when it comes to international learners. At Stepes, we have complete eLearning translation solutions that deliver unrivaled multilingual learning performance. We're the expert in translating courses published using enterprise LMS systems such as SCORM and Tin Can. To learn more about Stepes comprehensive eLearning and training translation services, please click here.
Multilingual Subtitling for Storyline
When it comes to translating Storyline eLearning courses, multilingual subtitles (or text captions) are often used to explain a concept in foreign languages. Compared to localized voiceover services, subtitles provide a cheaper and faster alternative. However, to ensure the most optimal result, the localization vendor must have experience working with subtitle time codes and format requirements, ensuring the correct subtitles are displayed at the right time with a professional look and feel. Stepes has translated numerous Articulate Storyline courses using subtitles in SRT or VTT formats.
Multilingual Voiceover for Storyline eLearning Courses
Professional quality voiceover with Articular Storyline eLearning courses provide the most engaging and effective learning experience for international learners. Stepes provides high quality voiceover services in all major languages to support our clients' Storyline eLearning translation needs. Many of our voice talents are renowned TV and radio professionals in their respective countries, adding substantial character to the localized courses. To ensure the highest audio quality, Stepes voiceovers are produced in professional recording studios. Our multimedia production team has excellent experience post-editing videos so the translated voiceover audios are perfectly synchronized with the onscreen displays.