Removing Communication Barriers
Translation today has gotten farther and farther away from its true mission of removing communication barriers. Rather than making translation tools as easy to use as possible, previous translation software has become increasingly technical. Most translation and localization companies use translation tools that are prohibitively difficult to use. Translators now have to become familiar with complex desktop publishing software before translating, and businesses that need translation have to hire expensive translation services.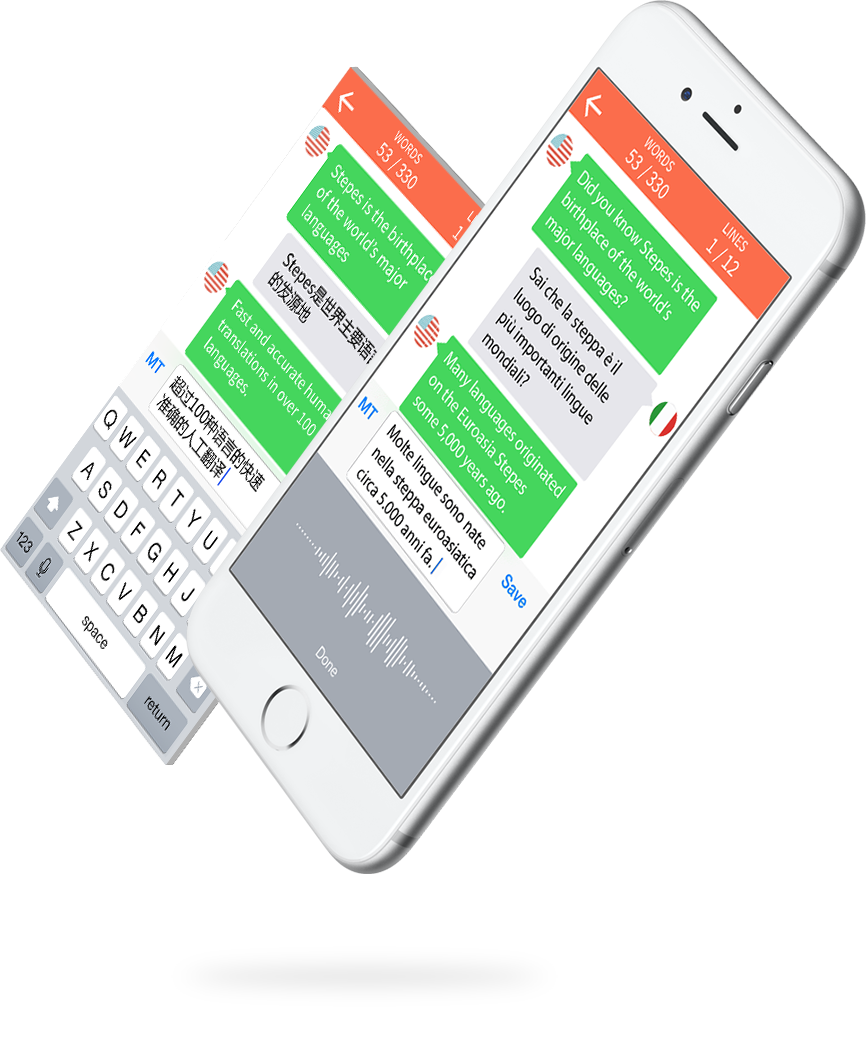 Swish
Swish, Stepes' chat-based translation technology, revolutionizes the way professional translation is done by eliminating the technical barriers to becoming a translator. Simply text back your translations line by line on your mobile phone, an intuitive format already used by most of the popular mobile chat applications on the market today. Furthermore, Swish's speech-to-text function also allows you to speak back translations for even greater translation speed.
Better yet, because Stepes is a mobile application, you can translate wherever you can bring your smartphone. Think about all the time you spend waiting in line, sitting in transit, or lying awake in bed – Stepes utilizes these snatches of spare time so anyone can translate, anywhere.
Global Communication
Now, billions of multilingual people – business managers, artists, doctors, or lawyers– who were previously too busy or too intimidated to translate can put their language skills to work and earn money. By diversifying who can translate, Stepes also raises the quality of translations. Stepes ease-of-use gives subject matter experts opportunities to translate highly technical content. Doctors can now translate medical texts; engineers can translate product manuals; and so on. Stepes enables these experts to take on translation for results that are better than ever.
This is "Big Translation" at its best – expanding the world of translators and dramatically expanding what we can achieve with global communication.