Accurate English to Czech Translations, Online and On-Demand
Finally, getting your text or documents translated accurately between English and Czech is as easy as 1-2-3. Stepes (pronounced /'steps/) has greatly simplified the process for businesses to obtain professional, high quality English to Czech translations on-demand using our easy-to-use online translation portal.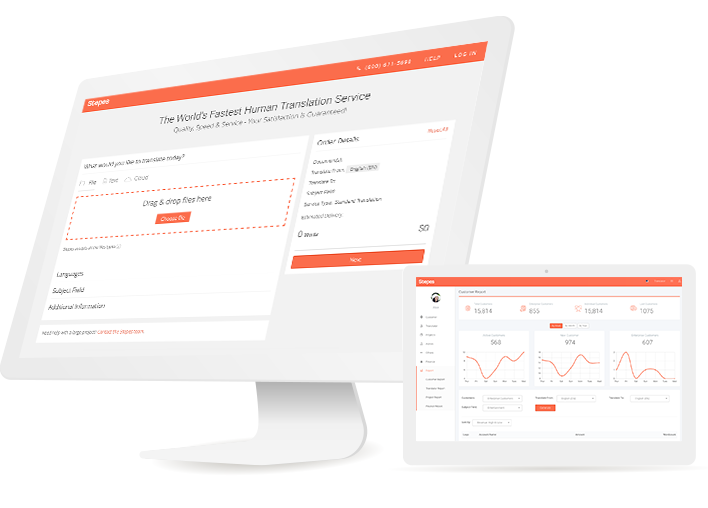 How It Works
Add content (copy/paste text or upload documents)
Specify industry or subject (such as medical, legal, financial)
Confirm the instant quote to kick off the translation
Stepes has a large team of pre-approved professional English-Czech translators who specialize in a variety of industry fields. Our intelligent translation management system automatically assigns the right translators with the desired industry subject matter expertise to translate your content with technical accuracy and linguistic perfection.
Simply download your translated content with the click of a button.
100% Satisfaction Guaranteed
Stepes guarantees the quality of our English to Czech translation work or your money back. In fact, you'll have a chance to rate our translators' performance so the best linguists will translate your future projects. To learn more about Stepes full service English-Czech translation capabilities, please visit our Czech Translation Services page.
Get In Touch
For enterprise clients that wish to speak to our project managers or establish a dedicated partnership with Stepes, our support team is standing by. Call us 800-611-5698 or write to use at support@stepes.com.