Get Your Content Translated into Igbo with Quality and Speed
Stepes provides businesses with fast and professional English to Igbo translations so they can confidently communicate with customers in Nigeria and internationally.
Accurate Igbo Translations You Can Trust
Stepes provides ISO certified translation services in over 200 languages including African, Asian, and European languages. We have hundreds of experienced Igbo translators and subject matter experts who are trained to deliver Igbo translations with the highest level of linguistic quality and efficiency. Stepes supports our Igbo linguists with modern translation technologies such as translation memory and terminology management so they can translate with confidence and speed. Stepes online translation ecosystem means you can get your documents translated between English and Igbo easily and hassle free.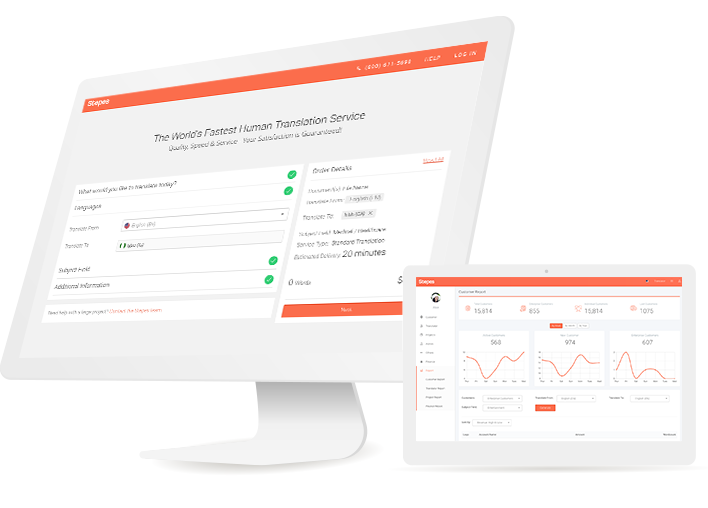 How It Works
With Stepes, translating your content between English and Igbo has gotten much easier. Just drag and drop your files onto our language services online portal. Stepes will automatically extract the text content to provide you with a translation quote in real time. Upon your approval, our professional Igbo linguists with the right subject matter expertise are immediately assigned to translate your documents. Simply download your translated files with the click of a button.
Upload
Track Progress
Download
Igbo Medical Translations
Need accurate Igbo medical translations for your life science business? Then look no further than Stepes. We provide ISO 9001 certified medical translations between English and Igbo by professional linguists who specialize in pharmaceutical, healthcare, and medical device fields. Stepes is not your average translation company because we have industry leading translation technologies and employ medical localization best practices to deliver unrivaled language services performance. To learn more about Stepes medical translation solutions, please click here.
Igbo Financial Translation Services
Stepes provides certified Igbo translations for the financial services industry. Our professional Igbo linguists are highly trained in translating for a variety of financial services such as banking, insurance, accounting, and international taxation. Our online translation ecosystem also supports terminology management so all important financial terms are consistently and accurately translated. To get your financial documents translated between English and Igbo, simply drag and drop your files onto our online portal to receive an instant quote.
Igbo Document Translation
Stepes translates a variety of business documents from English to Igbo and vice versa. Our intelligent online Igbo translation platform is able to process a variety of document formats automatically. These include Microsoft Word, PowerPoint, InDesign, and PDF files. Unlike other translation companies that can take up to 24 hours or longer to provide you with an Igbo translation quote, Stepes generates translation estimates in real time and on-demand. In addition to language translations, we also provide professional document formatting service (DTP) in Igbo.