Achieve Greater Business Success in Ireland with the Best Irish Translations
Stepes (pronounced /steps/) provides fast and professional Irish translation services to the world's leading companies, allowing them to confidently engage Irish customers across languages.
Accurate Irish Translations by Subject Matter Experts
Stepes has one of the largest teams of professional, native Irish translators and subject matter experts within the language industry. We provide linguistically fluent and technically accurate translations for product documents, websites, training courses, and marketing collaterals for a variety of industries, including life sciences, financial services, manufacturing, technology, legal, and more. Our intelligent cloud-based translation management system supports both translation memory and terminology management in real-time, allowing our Irish linguists to translate with confidence and speed. Stepes' comprehensive translator evaluation program and rating based system ensure that each of our Irish linguists perform at their best. Stepes delivers ISO certified translations to some of the world's top companies.
Quality Irish translation is a result of linguistic capabilities, mature localization processes, industry domain knowledge, and increasingly, modern AI-powered translation technologies that leverage the power of machine-human solutions. Stepes next-gen enterprise translation ecosystem leads the language industry in delivering the best localization performance for today's digital marketplace. Stepes offers a full suite of quality Irish translation services including document translation, software localization, language interpretation, and MTPE (machine translation post-editing.)
Read More Read Less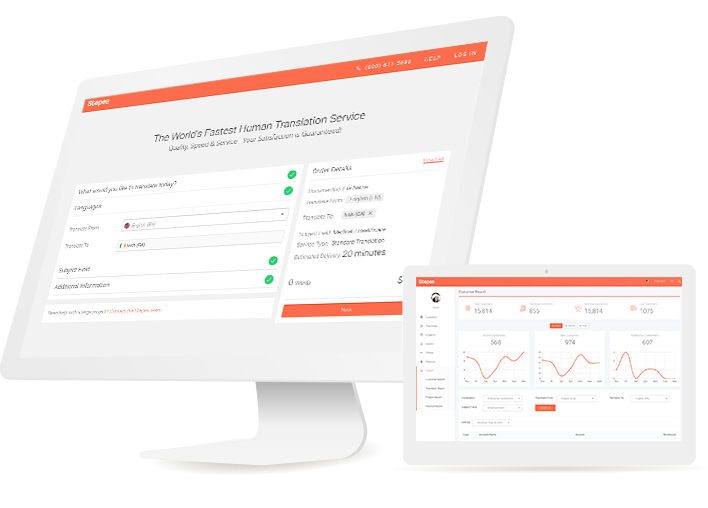 Irish Translation—Online and On-Demand
Finally, companies are able to get their documents translated with quality and speed, easily. Like Amazon that has revolutionized traditional retail services to an online model, Stepes has redefined Irish translation services so the entire localization workflow is simper, leaner, and better. Our intelligent, cloud-based translation platform allows our clients to drag and drop their files to obtain instant Irish translation quotes. We've streamlined the entire translation process to support MTPE as well translation memory and terminology management. The result is a much faster translation turnaround time with improved linguistic accuracy and consistency. Better yet, by automating many of the unneeded human touch points, Stepes is able to provide global companies with improved ROI through the most cost-effective localization solutions.
Irish Life Sciences Translation
Are you looking to translate your medical documents with accuracy from English to Irish or vice versa? Then look no further than Stepes. We have a large team of Irish life sciences linguists and subject matter experts ready to serve all of your pharmaceutical, healthcare, medtech, and CRO localization needs. Stepes has experience translating a variety of medical content including IFUs, drug inserts, medical instrument packaging, clinical research studies, and FDA filing documents. Stepes also owns the world's largest multilingual medical dictionary through our many years building the terminology sharing network. Stepes is both ISO 9001 and ISO 13485 certified, allowing our Irish language professions to leverage the best quality assurance system (QMS) and localization best practices for the highest level of linguistic quality. To learn more about Stepes medical translation services, please click here.
Irish Financial Services Translations
Stepes provides expert financial translations between English and Irish to leading companies in international banking, insurance, overseas investment, merger & acquisition, and international accounting industries. Our expert Irish linguists are trained in various financial services disciplines to deliver technically precise and culturally appropriate translations, allowing our clients to confidently conduct financial services operations across languages. Stepes virtual data rooms allow financial services companies to most securely manage their multilingual documents on the cloud for auditing and due diligence with international financial transactions.
Our Irish Translation Workflow
With Stepes, getting your documents translated from English into Irish is easy. Simply drag and drop or upload your files to our online portal. Our system will extract the text content automatically and then work out a translation quote for you approval. Upon your confirmation, Stepes notifies our pre-approved Irish linguists with subject matter expertise matching your technical domains to begin translating right away. Monitor translation progress from your Stepes dashboard at any time. Once complete, download the translated documents with the click of a button.