Best-In-Class Language Translation for Medical Devices
Stepes (pronounced /'steps/) provides ISO 13485-certified medical device translation services in over 100 languages. We help the medical device industry achieve global success across linguistic and cultural barriers, one accurately translated technical document at a time.
Accurate Medical Device Translations You Can Trust
Are you a medical device manufacturer in need of translating your technical documentation, compliance submissions, marketing websites, or embedded software applications between English and Spanish, English and Japanese, or English and German? Look no further than Stepes. We provide professional medical device translation services in all European, Asian, and Latin American languages. Stepes has a large team of professional translators, and multilingual subject matter experts specialized in translating content for all types of medical devices and life sciences products with quality and speed. We help the world's leading medical device companies achieve international success across linguistic and cultural barriers by delivering high-quality multilingual content on time and on budget.
Stepes' ISO 13485-certified medical device translation solutions are technology-enabled to streamline the localization process for digital health devices, implantable devices, surgical devices, imaging systems, diagnostics, medical equipment, wearable devices, and remote monitoring systems to deliver measurable linguistic and technical quality and accuracy. We combine localization best practices with cutting-edge language technologies for transparent translation memory, continuous terminology management, and real-time in-context linguistic review to achieve unrivaled medical device localization performance the language industry has ever seen. Whether you need to translate your device IFUs (instructions for us), labeling, regulatory documentation, eLearning courses, or marketing collateral, we have the linguistic experience and subject matter expertise to get the job done right every time. Stepes has in-depth experience translating all three FDA-authorized classes for low, intermediate, and high risk devices. Talk to one of Stepes' medical device translation consultants today and engage multilingual customers in all languages with confidence.
Read More Read Less
Medical Device Translation Automation
The medical device industry is witnessing a major trend toward computation and software driven devices to achieve the best patient experience and improved treatment outcomes. For example, new software enabled devices approved by the U.S. FDA now automatically deliver the exact dosage of insulin to Type 1 diabetes patients without requiring manual intervention. Successful software integration is increasingly the key to achieving higher device quality and lower costs. The same is true for translation services that must leverage the latest agile and data-driven language technologies to support medical device localization for improved efficiency and quality. Stepes cloud-based translation platform automates the entire language translation workflow and allows medical device manufacturers to obtain quality translations of software applications, device labels, and product documentation with speed.
Stepes uses AI and big data to improve the efficiency of professional human translation services so we can consistently deliver the highest linguistic and technical accuracy, while at the same time achieving very fast project turnaround. Our online translation ecosystem automatically leverages translation memory, applies medical terminology, and validates translation consistency for localization results that are better than ever. To learn more about Stepes translation automation solutions, please click the button below.
Read More Read Less
Best Medical Device Translations—Quality. Speed. 100 Languages.
Stepes Life Sciences Solutions enable our clients to succeed globally with simpler, faster, and better medical device translation services. Quality medical device translation requires more than just linguistic knowledge and technical expertise. This is because the medical devices sector is a highly regulated industry and quality language translation services must follow stringent regulatory guidelines, government directives, and strict technical documentation procedures in order to produce consistent, accurate, and regulation compliant translations for IFUs, labelling, and user manuals. Stepes understands these medical device translation requirements and our years of localization experience, coupled with our vast quantity of pre-approved medical translators and subject matter experts, allow us to deliver the highest quality medical device translation services on-demand.
We Support Over 100 Languages
Do you need medical device translations in Spanish, Chinese, German or French? We have the linguistic resources and language technology to get the job done fast. Stepes provides certified translations in over 100 languages.
Arabic (AR)
Chinese, Simplified (ZS)
Czech (CS)
Danish (DA)
Dutch (NL)
English (EN)
English, UK (UE)
Finnish (FI)
French (FR)
German (DE)
Italian (IT)
Japanese (JA)
Korean (KO)
Norwegian (NO)
Polish (PL)
Portuguese, Brazilian (PB)
Russian (RU)
Spanish (ES)
Swedish (SV)
Thai (TH)
Vietnamese (VI)
More Languages Fewer Languages
Afrikaans (AF)
Albanian (SQ)
Amharic (AM)
Armenian (HY)
Azerbaijani (AZ)
Basque (EU)
Belarusian (BE)
Bengali (BN)
Bhutanese (BT)
Bihari (BH)
Bosnian (BS)
Breton (BR)
Bulgarian (BG)
Burmese (MY)
Catalan (CA)
Chinese, Hong Kong (ZH)
Chinese, Traditional (ZT)
Croatian (HR)
English, Australian (AE)
English, Canadian (CE)
Estonian (ET)
Faroese (FO)
Filipino (TL)
French, Canadian (CF)
Frisian (FY)
Galician (GL)
Georgian (KA)
Greek (EL)
Guarani (GN)
Gujarati (GU)
Hausa (HA)
Hawaiian (HW)
Hebrew (IW)
Hindi (HI)
Hungarian (HU)
Icelandic (IS)
Igbo (IG)
Indonesian (ID)
Interlingua (IA)
Irish (GA)
Javanese (JW)
Kannada (KN)
Kashmiri (KS)
Kazakh (KK)
Khmer (KM)
Kirundi (RN)
Kurdish (KU)
Laothian (LO)
Latin (LA)
Latvian (LV)
Lingala (LN)
Lithuanian (LT)
Luganda (LG)
Macedonian (MK)
Malagasy (MG)
Malay (MS)
Malayalam (ML)
Maltese (MT)
Maori (MI)
Marathi (MR)
Moldavian (MO)
Mongolian (MN)
Montenegrin (ME)
Nepali (NE)
Norwegian Nynorsk (NN)
Pashto (PS)
Persian (FA)
Persian, Dari (DR)
Portuguese (PT)
Punjabi (PA)
Romanian (RO)
Rwandan (RW)
Scots Gaelic (GD)
Serbian (SR)
Sesotho (ST)
Shona (SN)
Slovak (SK)
Slovenian (SL)
Somali (SO)
Spanish, Latin American (XL)
Sundanese (SU)
Swahili (SW)
Tajik (TG)
Tamil (TA)
Tanchangya (TC)
Telugu (TE)
Tibetan (BO)
Tonga (TO)
Tswana (TN)
Turkish (TR)
Uighur (UG)
Ukrainian (UK)
Urdu (UR)
Uzbek (UZ)
Valencian (VA)
Welsh (CY)
Yiddish (YI)
Yoruba (YO)
Zulu (ZU)

ISO 9001:2015 and ISO 13485:2016 Certified
Medical devices translation requires the highest linguistic quality and technical precision. Don't entrust your medical device translations to amateurs or semi-professional agencies. Inaccurate translations not only can delay your international product launch, but can even lead to potential misuse resulting in millions of dollars in damages. Stepes certified medical translation service delivers absolute precision and linguistic quality you can trust, allowing you to effectively manage global regulatory risk and confidently communicate with international customers, physicians, doctors, and patients around the world.
We Translate All Medical Device Documents
The European Union (EU), US FDA, and other governmental regulatory bodies have strict technical documentation requirements for medical devices that are marketed and sold in their respective markets. In most cases, a large quantity of the materials must be translated and presented in the country's native language to meet compliance requirements. Stepes provides comprehensive translation solutions for all types of medical device content, including design documents, manufacturing guides, operational instructions, compliance declaration, marketing, IFU, and customer training materials.
Medical Device Marketing Materials
Medical Device Technical Decryption
Medical Device Design Dossier
CE Marking Technical File
Medical Device Directives Translation
Declaration of Conformity
Assessment Procedures
In Vitro Diagnostic Device Labeling
Instructions for Use (IFU) Translation
Device Labels Translation
Operation Procedures
Medical Device Training Manuals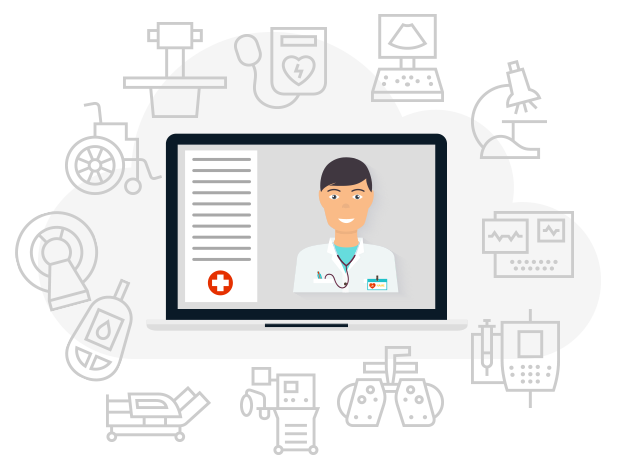 Medical Device Software Localization
Modern medical devices increasingly use sophisticated software applications to manage and conduct advanced operations. This is why most medical device translation projects today involve some levels of software localization (or L10N), a process that extracts the software user interface (UI) strings into external resource files, translates the strings into the required languages, and recompiles them back into the localized application. In addition to UI string translations, the translation service provider must perform linguistic validation or linguistic quality assurance (LQA) as well as functional and cosmetic testing to ensure the localized software is fully operational.
At Stepes, we have the developed mature software localization methodologies and streamlined L10N processes to ensure that your medical device software is localized with the highest quality and speed. Our agile translation process is purposely designed to meet today's iterative software development process. Stepes is able to most efficiently localize all medical device software types including mobile, embedded, and web based.
Game-Changing Software LQA
Stepes simplifies medical device software language quality assurance onto an easy-to-use mobile-based platform that fundamentally changes the way translation reviews are conducted and managed. Specifically, the Stepes mobile LQA solution is a cloud based system that allows linguistic reviewers and subject matter experts to easily and confidently check translation quality anywhere and anytime from their mobile phone. Compared to conventional translation review processes, our mobile-based LQA model has the following advantages:
Agile, flexible, and fast, ideal for today's iterative software development processes.
Simple and easily accessible everywhere and around the clock, for language reviewers and industry subject matter experts alike.
Easy linguistic review in context by simply swiping from left to right.
Easy linguistic evaluation against established QA metrics by simply swiping from right to left.
Better LQA accountability. Stepes mobile LQA is segment based so it can easily track and monitor all linguistic review activities such as time spent checking each pair of segment and percentage of changes.
Automatic LQA reporting via API for machine learning and MT training.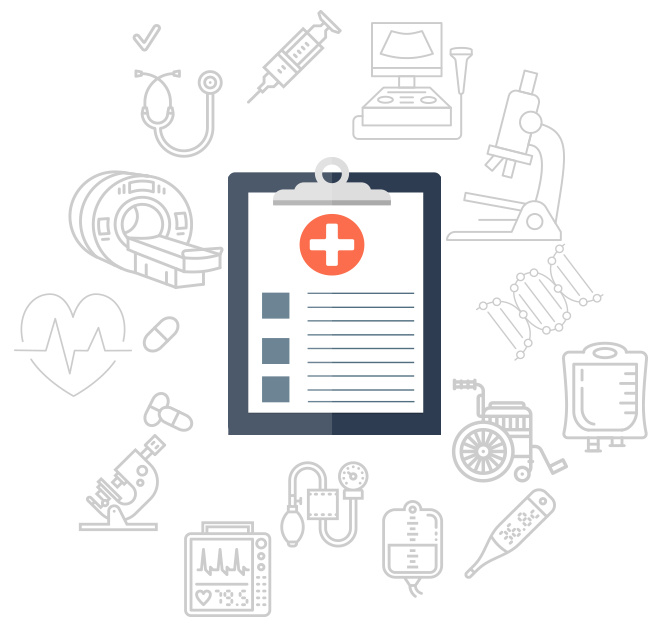 Instructions For Use Translation
Technical documentation required by the EU Directives and other regional authority guidelines specifically include provisions for translating Instructions For Use (IFU). As the name suggests, IFU is the description of a medical device's intended purpose, such as the target patient population and medical conditions, method of use, or if the device is intended for professional use by doctors, physicians, medical practitioners, or patients themselves. Furthermore, IFUs must be kept up to date to capture any information changes during the product's lifetime.
In terms of translation services, IFUs must be translated accurately to prevent misuse by the intended operators. In addition to technical accuracy, the translated content must be linguistically fluent and regulation compliant. All of these requirements mean the translation vendor must have the experience, regulatory compliance knowledge, and language technology solutions to produce consistent quality results with speed. Stepes is ISO 13485:2016 certified, which is an international quality standard specifically developed for medical devices companies and their suppliers to consistently meet customers' quality requirements.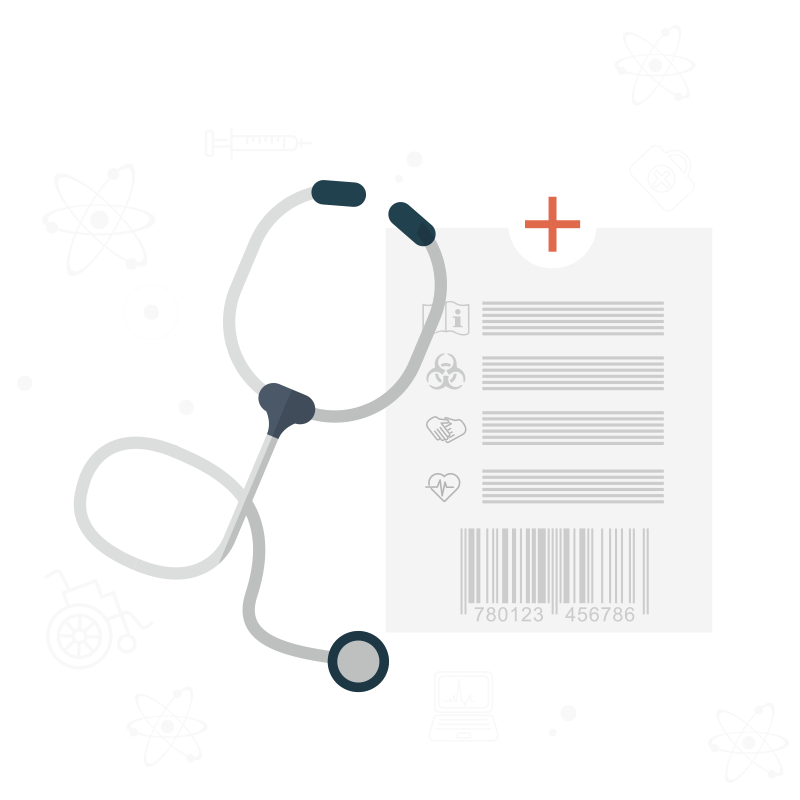 Translating Medical Device Labelling
Together with the instructions for use, medical device labels must be translated to be regulation compliant when the product is sold in international markets. The labelling documentation should show clearly where particular information will be provided and descriptive and information literature that companies the devices. There are many regulatory requirements governing the design and implementation of medical devices labeling. The US FDA has published various labelling requirements here.
Software as a Medical Device (SaMD) Translation
According to the FDA and International Medical Device Regulators Forum (IMDRF), the use of SaMD in healthcare services has been rapidly growing on a global scale, leading to increased demand for SaMD localization for both European and Asian languages. You've spent much time and effort to develop the perfect SaMD software in English, the last thing you want is to work with an average translation company to distribute your SaMD software in international markets, this is why you need Stepes. We combine excellent domain experience in software localization and deep medical device knowledge to deliver the best SaMD translation solutions. Our SaMD translation solutions include UI string localization, linguistic and functional testing, and online help and user documentation translations.
Your Satisfaction Is Guaranteed
We guarantee complete customer satisfaction for our medical device translation services. If for whatever reason you are not satisfied with our service, we will gladly refund you the full purchasing price within 30 days.