App Functies

Vind Meer Werk
Stepes geeft u werk opties door een wie-eerst-komt-wie-eerst-dient zoekmachine gebaseerd op uw veld van expertise en interesse. Niet alleen krijgt u meer werk, maar ook werk dat u leuk vind om te doen.
Swish
Stepes Swish laat de vertalers werken in een bekende SMS gebaseerde omgeving, en hierdoor veranderd de manier van vertalen compleet. Swish verdeelt het werk in kleine tekst ballonnen wat sneller en efficiënter kan worden vertaald. Het vertaal proces ziet er net uit als een SMS conversatie tussen u en uw vrienden.
feature hero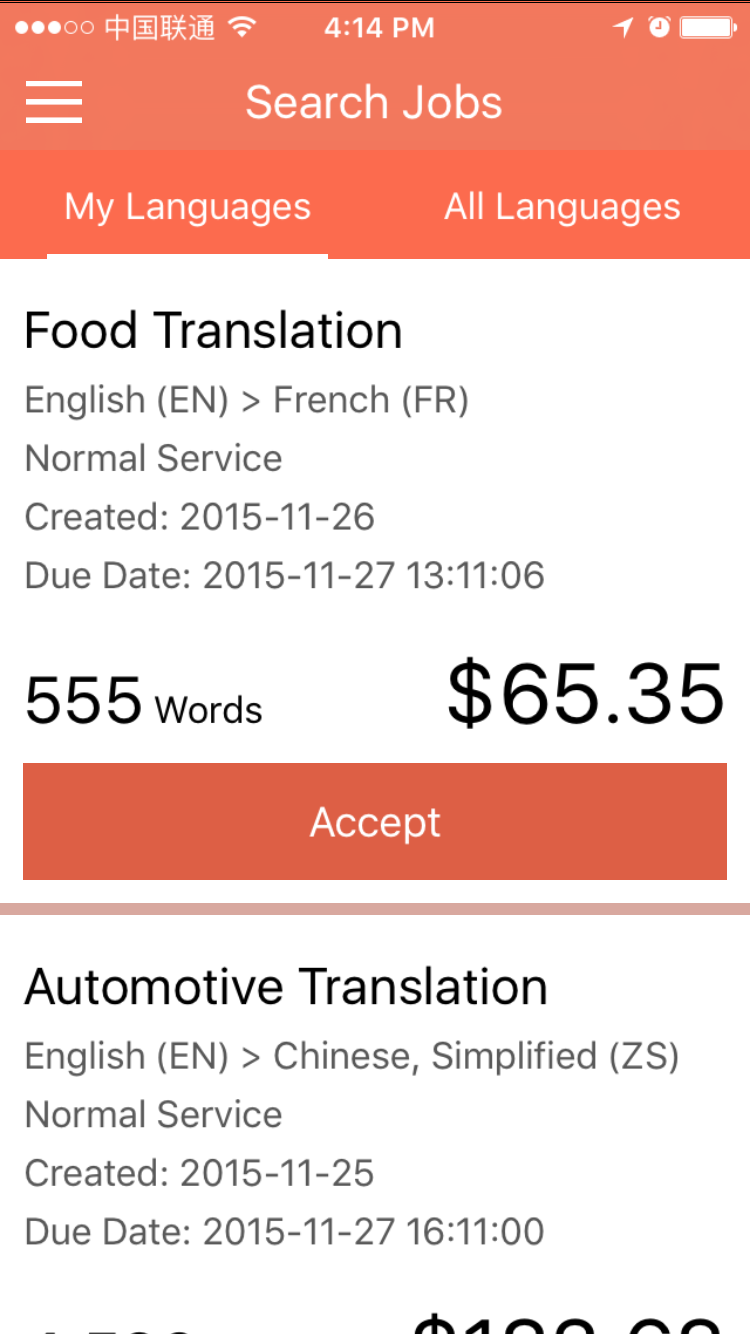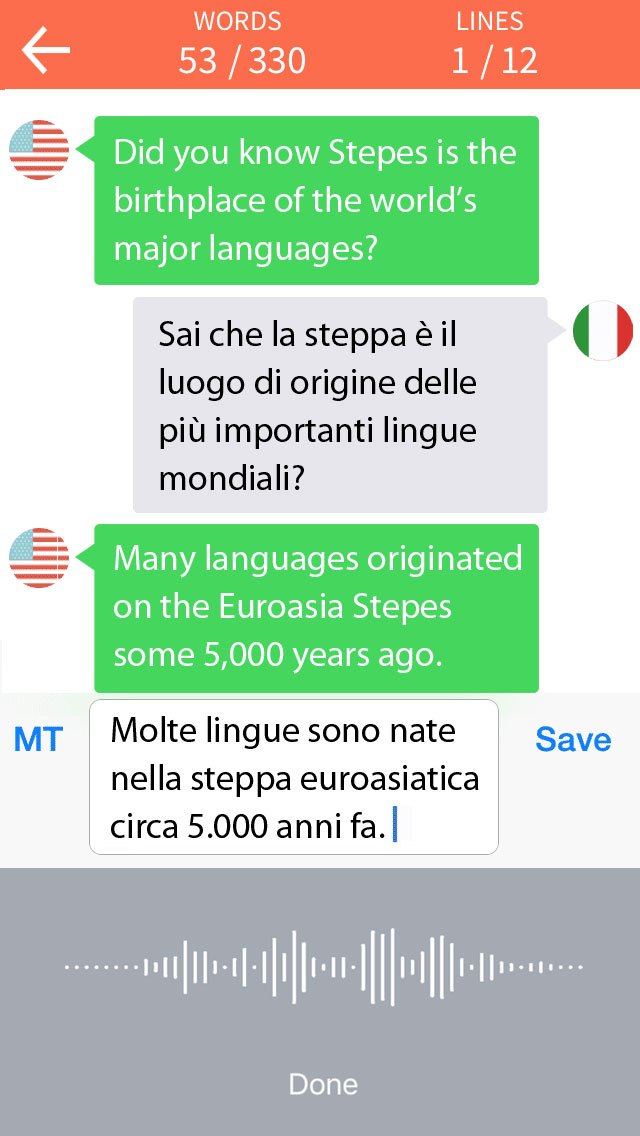 Stem Gebaseerde Vertaling
Stepes heeft voordeel met de stem herkenning technologie van iOS en Android apparaten. Stepes vertalers kunnen vertalen door de kracht van spreken, waardoor dit het snelste vertaal middel is.

Makkelijk Wijzigen
Edit met makkelijk te gebruiken Stepes Swoosh. Het is een simpele manier van de tekst ballon aan te klikken die u wilt bewerken, uw veranderingen aan te brengen, en te klikken op Opslaan. Zo simpel is het.

5 Sterren
Stepes vertalers zijn gebaseerd op hun beoordelingen. Elke taak die u neemt zal bekeken en beoordeeld worden door de klant. De beter uw vertaling, de beter uw beoordeling. De beter uw beoordeling, hoe eerder u de opdrachten krijgt die u uitkiest.
Traceer Uw Inkomsten
Stepes meldt u altijd over uw inkomsten. U kunt zien hoeveel u heeft verdient voordat u een pauze nam van een vertaal project, of u blijft up to date met uw totale inkomsten in My Wallet.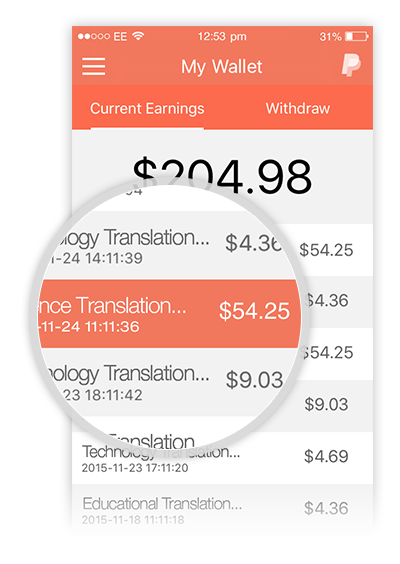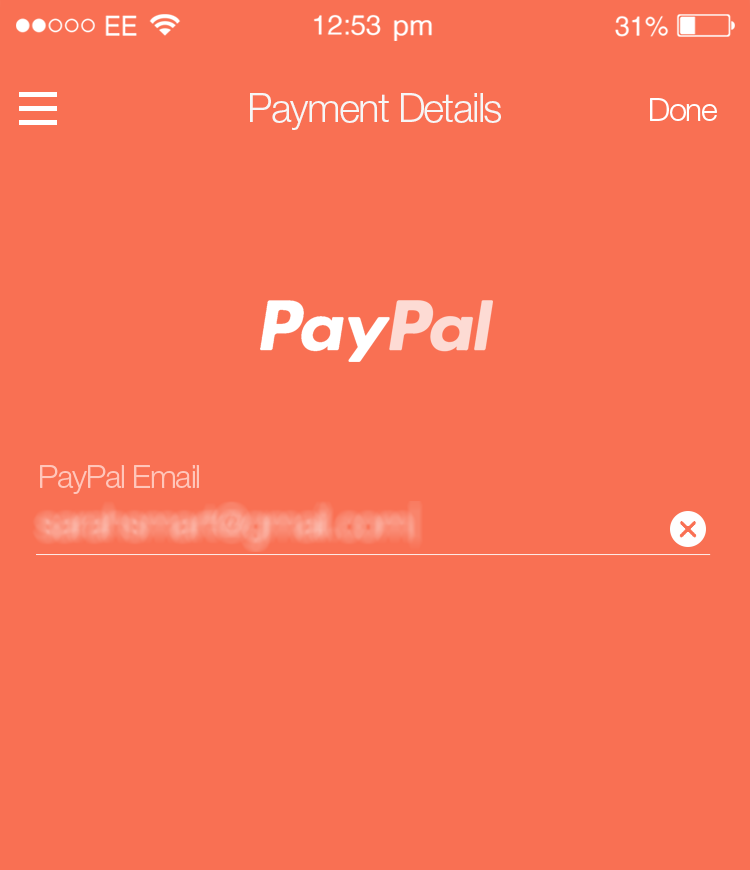 Wij betalen op tijd
Wij hebben een vertrouwd en consistent betaalsysteem geïmplementeerd door de meest internationale betaalmethode Paypal te gebruiken. U kunt verzoeken uw betaling op te halen en wij zullen u aan het einde van de maand betalen.
Belangrijke Functies
| | |
| --- | --- |
| Swish sms vertaal technologie | |
| Spreek-in vertaal input | |
| Machine vertaal technologie | |
| 100 vertaal talen beschikbaar | |
| 100,000+ vertalers | |
Eindelijk, vertalen vanaf mobiel
Stepes verandert de manier van vertalen door iedereen met een verbonden mobiele apparaat een vertaler te laten worden. Door eerst een document te breken in kleinere stukken en dan zinnen, Stepes laat taalkundigen vertalen in een conversatie stijl wat bestemd is voor kleinere mobiele schermen. Swish – deze sms vertaal technologie – lost het probleem op van kleine mobiele schermen, waardoor het vertaal proces gemakkelijker is met verbeterde gebruikservaring en vertaal efficiëntie.
Iedereen kan vertalen
De meeste vertalingen en lokalisatie bedrijven gebruiken vertaal middelen die erg ingewikkeld zijn te gebruiken. Hoewel, Swish, Stepes' sms-gebaseerde vertaal technologie elimineert de technische barrières om een vertaler te worden. Meer dan de helft van de wereld is meertalig – nu kunnen zij hun taalvaardigheden aan het werk zetten.
fearure hero 2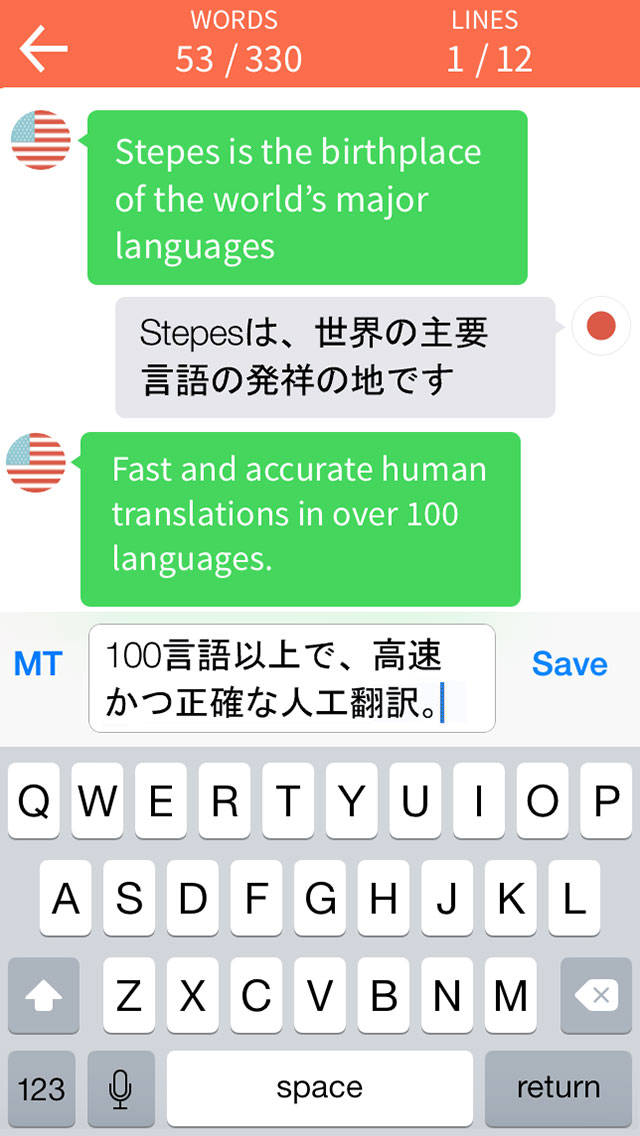 Nu vertalers kunnen vertalen van hun mobiele telefoons, kunnen zij overal vertalen waar zij hun smartphone naartoe nemen. Vrij van de afhankelijke desktop vertaal middelen, vertalers kunnen werken waar en wanneer het voor hun het beste uitkomst. Door anders gebruik te maken van verwarrende momenten van bespaarde tijd en taalvaardigheden, Stepes geeft vertalers en bedrijven een gelijke kans om te vertalen.
Sneller vertaal input snelheid
Stepes heeft voordelen aan de spraak herkenning van iPhone en Android apparaten en laat hierdoor vertalers eindelijk vertalen via spraak, wat leidt tot een snellere input.