Engage Mongolian Customers with the Best English-Mongolian Translations
Stepes helps international companies achieve greater business success in Mongolia with fast and accurate Mongolian translation services.
Simpler, Faster, and Better Mongolian Translations
Are you looking for a professional translation company to help translate your business documents from English into Mongolian? Then look no further than Stepes. Stepes provides certified Mongolian translation services with speed and competitive pricing. We do this by hiring the best Mongolian translators the language industry has to offer and then train them to employ our advanced localization technology tools to consistently deliver the best linguistic results.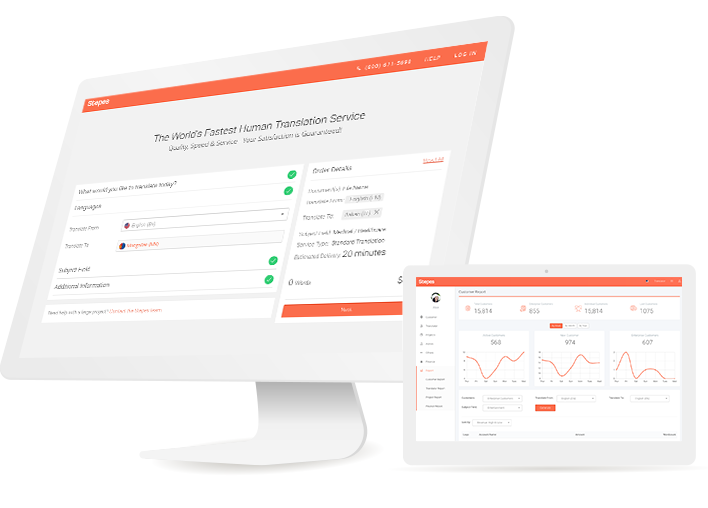 Online Mongolian Translations
Stepes has redefined Mongolian translations to an online model. The rapid growth of the digital economy means companies must act fast in order to capture international business opportunities. Mongolian translation turnaround time is no longer measured in days and weeks, instead companies need their documents translated on-demand. This is why you need Stepes, the agile translation company that translates documents and digital content with accuracy and speed. Simply drag and drop your files onto our online portal to receive an instant quote. Upon your approval, our Mongolian linguists with the right subject matter expertise start translating immediately. Download your translated files with the click of a button. Better yet, our online translation management system supports Mongolian translation memory, Mongolian terminology, and Mongolian MTPE solutions to achieve the highest localization efficiency.
Complete Mongolian Translation Services
Whether you're looking for Mongolian document translation, Mongolian linguistic review, or Mongolian interpretation services, we have the right solutions to meet all of your language localization needs between English and Mongolian and one hundred other language pairs. Stepes translates technical documents and marketing content for a variety of industries including life science, finance, manufacturing, mining, energy, legal and travel. Our online linguistic review portal uses HTML5 technology to create the best user experience. Stepes location-based interpretation services are ranked #1 within the localization industry. Talk to our sales today to create a customized Mongolian translation solution for your business.
Mongolian Website Localization
Looking to get your website translated into Mongolian but don't know how to get started? Talk to Stepes to set up a demo to learn more about our next-gen website localization solutions. Stepes proxy website translation solutions have revolutionized website translations to be simple, fast, and hassle free. Instead of having to export content from your WordPress or Drupal CMS and reimport it in order to create the localized site, Stepes provides end-to-end localization services at a fraction of the cost that old-fashioned translation companies charge. Better yet, our proxy translation technology keeps track of your English website for future updates by extracting and translating the new content in a fully automated process. With Stepes, translating your website in Mongolian has become so much easier.
Mongolian Translation for All Industries
Stepes provides technically accurate Mongolian translation services to medical, financial, legal, manufacturing, and many other industries. We only employ professional native Mongolian linguists and subject matter experts who have years of translation experience to deliver the best linguistic results. Stepes owns the world's largest multilingual terminology database with millions of technical terms in 1,700 industries and subject domains. Our AI-powered translation resource management system automatically tracks the performance of each of our Mongolian linguists for continuous improvement. Click here to receive an instant quote for your next document translation project.