Assembling and building your own team of translators can be needlessly complicated:
tedious talent search, evaluation, and onboarding,
extensive amounts of paperwork,
dull localization process trainings.
Growing a dedicated translation team for your business is important, but it can be painful and is usually outside of the core capabilities of most companies. Now, MyTranslator is available for global businesses everywhere so you can build your dedicated linguistic team on Stepes, easily!
Better Linguistic Consistency
The art of translation differs from many other professional services in that legacy project experience and knowledge are key to ensure consistency and quality on a continuous basis. Stepes MyTranslator℠ is designed to ensure this linguistic knowledge continuity by allowing you to easily assemble a team of dedicated translators to work on projects without any additional work from you. All you need to do is rate your translators' performances.
MyTranslator℠ is ideal for companies that need long-term specialized translators for their unique or specific industry subject matter fields. As a customer, MyTranslator℠ helps you build a translator base by selecting linguists from our network of thousands of translators who specialize in providing quality translation services for your projects on an on-going basis.
Read More Read Less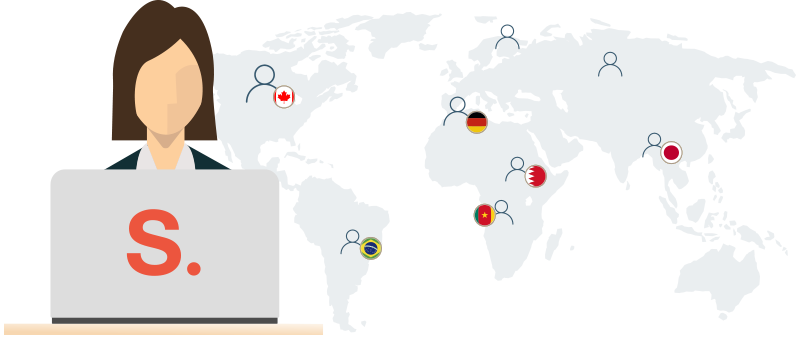 How It Works
Stepes is the first human translation platform that uses a star rating system to rank the quality performance of each translator on its vast network of professional linguists. As a client, simply rate the quality performance of your translators upon project delivery on attributes such as on-time delivery, friendly service, and linguistic quality. Linguists you consistently rank 5 stars are automatically added to your MyTranslator℠ team so they will receive future translation requests from you to ensure language consistency and quality.
Managing Your Translators
Stepes is a highly transparent translation ecosystem, so you not only have the ability to track project progress, you can also see and interact with individual translators at any time. MyTranslator℠ allows you to group translators based on target languages and subject matter fields within your account. Throughout the process, you can see what project each translator is working on in order to maximize project efficiency as well as assign linguistic tasks such as translation, review, and validation.