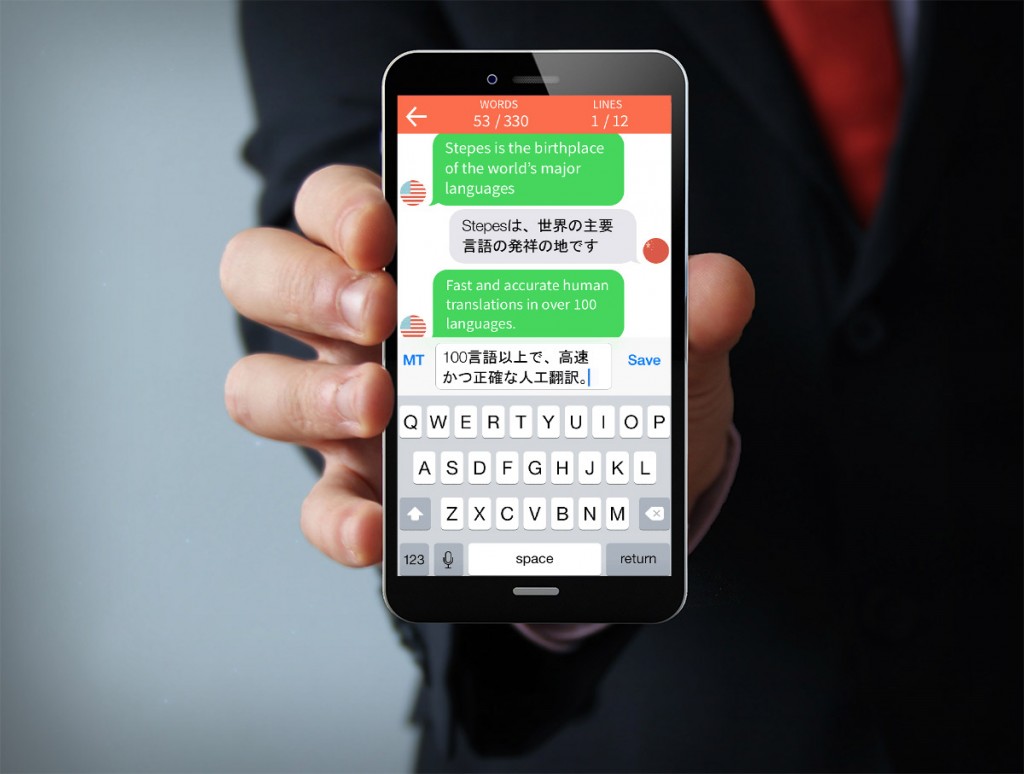 Stepes, the new chat-based mobile translation app, has announced today that it will leverage a "Big Translation" approach to dismantling the world's language barriers. Big Translation describes large scale participation in translation by people speaking two or more languages.
"Most people may not realize, but over half of the world's population is bilingual or multilingual," says Carl Yao, creator of Stepes. "Just as big data has transformed the way we process information, Big Translation will transform the way we communicate."
Stepes is the first translation tool to explore how this Big Translation approach can be applied to translation and localization. Whereas previous desktop translation tools were clunky and hard to use, Stepes' mobile interface allows any multilingual person to translate directly from their smartphone. Harnessing the collective linguistic talent of the world's bilingual population will allow businesses and governments to overcome language barriers, one of the biggest remaining obstacles to seamless globalization.
In shifting translation to mobile, Stepes gives translation a 21st century makeover by bringing translation into the sharing economy, democratizing who can translate and who can afford translations. Just as Uber allows private drivers to use their own cars to make money, Stepes give translators a way to put their previously untapped language skills to work while those in need of translation can have translation projects completed on-demand from their smartphones.
By doing so, Stepes taps into the world's massive yet underused language resources, allowing the scope of translation to increase exponentially in scale. Collectively, this unprecedented translation power can tackle globalization challenges that are bigger than ever.
The Big Translation approach is uniquely well-suited for the new kinds of content businesses need translated today. Social media posts, legal documents, digital content, and in particular user-generated content are all types of content that Stepes can handle in large volumes on a tight schedule.
"Ultimately, we hope Big Translation gives everyone a way to participate in global communication, whether that means translating or buying translations," said Yao.
To learn more about Stepes and Big Translation, please visit www.stepes.com/big-translation or visit the Big Translation blog series.
About Stepes
Stepes is the world's first chat-based translation app. Stepes unlocks on-demand and accurate human translation services not yet witnessed from a mobile device. Stepes stands for Social Translation Experiment Project and Eco System and also refers to the Eurasian steppes, where the world's 400 major languages originated from some 5,000 years ago. By seamlessly connecting businesses with the world's linguists through its translation eco-system, Stepes helps break down language barriers between businesses and their customers and among nations and people.
Media Contacts:
Elena McCoy
+1-415-889-8989 (U.S./Europe)
elena.mccoy@csoftintl.com
Emily Feng
Phone: +86-10-5736-6000
Fax: +86-10-5736-6001
emily.feng@csoftintl.com