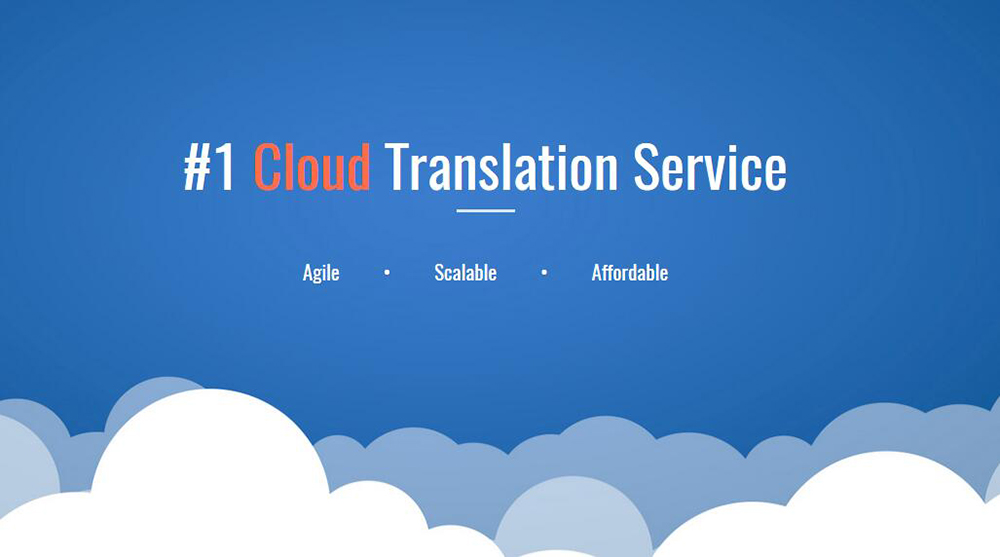 New Cloud Solution Aims to Provide Global Enterprises with Easy-to-Deploy and Scalable Language Translation Services for Today's Digital Translation Requirements
Stepes (pronounced /'steps/), a leading on-demand translation company, has announced the launch of Enterprise Cloud Translations to enable global businesses to obtain affordable, fast, and professional translation services in over 100 languages.
Businesses of all sizes and industries are increasingly turning to cloud-based services to achieve speed, agility, business continuity, and a higher return on their investments. The language translation service industry is no exception and it has become evident that traditional localization models do not scale well, are too rigid, and, in many cases, are too slow. The industry needs a major disruption in order to advance to the digital age. The Stepes Translation Cloud is designed to be deployed in minutes so our enterprise customers don't have to spend lots of time on complicated contract negotiations and lengthy onboarding processes.
Like Amazon, that has revolutionized the retail business, Stepes Translation Cloud automates many common project management tasks such as file analysis, quotations, translation memory leverage, translator provisioning, linguistic quality assurance, billing, and invoicing. The result is a much more streamlined translation process that's easy to deploy and ready to scale at a minute's notice.
"We live in a rapidly developing, always-on, digital world in which information is fast-changing and requires quality translations in real-time around the clock," commented Carl Yao, Stepes visionary. "Enterprise translation services must be able to deploy quickly and be ready to scale on-demand. Cloud translation services are ideally positioned to deliver real time, continuous, and large scale translation solutions."
The digital economy is forcing businesses to abandon old service models. Legacy translation services are too expensive and unable to scale quickly as companies' translation volume increases. Cloud translation services like Stepes, with their large technology infrastructure and vast professional linguistic resources, are able to meet these very fast and multi-channel translation requirements on a global scale.
Multinational organizations in technology, automotive, aerospace, financial services, life sciences, consumer retail, and manufacturing increasingly rely on Stepes' cloud translation solutions to grow their global business. Most importantly, Stepes' customers are never locked in and only pay for what they use, allowing them to consistently enjoy low prices.
Stepes continues to disrupt the orthodox language industry with innovations to meet 21st century language communication requirements. Stepes recently launched global on-site interpretation services via its mobile app. The Stepes Translator App matches the customer's geo-location to translators and interpreters who are located nearby for the best local knowledge and quality language services.
To sign up for Stepes Translation Cloud, please visit: https://login.stepes.com/translation-cloud-sign-up.
About Stepes 
Stepes is a global leader in on-demand translation services. Stepes disrupts the traditional translation process to provide fast, agile, and just-in-time translation services for the digital economy. Stepes pioneered human mobile translation technology to deliver scalable enterprise translation solutions. Stepes location-based translation services allow users to get language interpretation services in all major cities around the world. For more information, please visit www.stepes.com.