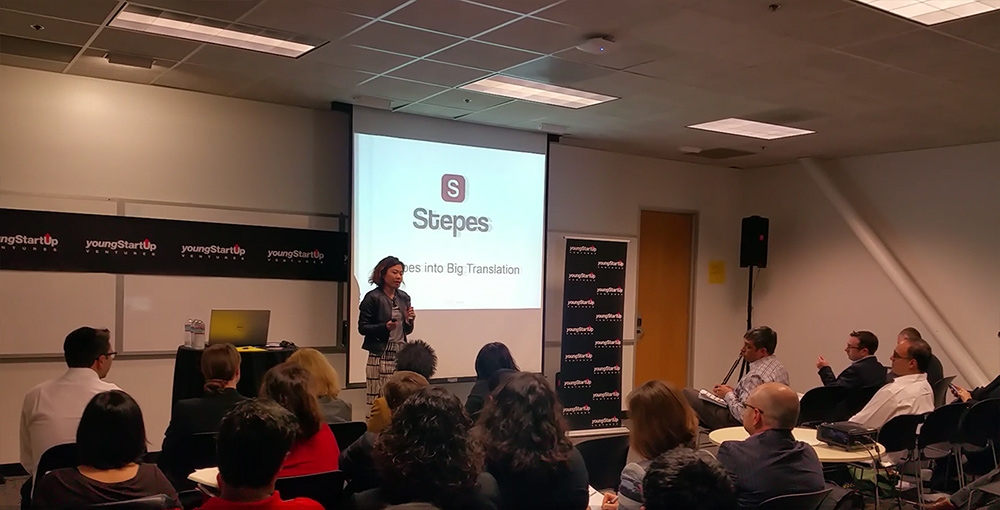 Since going live January 2016, Stepes is now taking active steps to grow the mobile translation platform and develop a global client base.
Last week, the Stepes team headed to sunny California to present Stepes at the 2016 VentureSummit West in Mountain View. There, Stepes founder Carl Yao and media strategist Emily Feng met with potential investors and business partner, showcasing Stepes game-changing mobile technology to the entrepreneur scene in Silicon Valley.
VentureSummit West is hosted by youngStartup Ventures, one of the leading platforms for connecting the most innovative emerging growth and early stage companies with active investors, investment bankers, advisors and corporate professionals.
At this year's summit, held in Mountain View's iconic Computer History museum, Stepes connected with interested investors, and scout for potential business partners. Stepes was selected to deliver a lightning fast three-minute pitch to investors representing venture firms from all across Silicon Valley.
During the summit, Stepes was also able to introduce Stepes to partners at major Silicon Valley venture capital firms such as Mithril Garage Technology Ventures, and Relay Ventures, among others. The strong interest from other entrepreneurs and positive feedback from investors will help make Big Translation a reality in the near future.
Looking forward, Stepes will be embarking on a series of exciting new projects and summits. Stay tuned for more news!