BEIJING and SAN FRANCISCO, Aug. 22, 2017 /PRNewswire/ — Stepes (pronounced /'steps/), the leader in mobile translation, has announced the launch of Book a Translator, a new language service that allows users to easily schedule in-person translation and interpretation services directly on their mobile device. Similar to booking a ride service or making a hotel reservation, Book a Translator allows individuals and business travelers to easily schedule in advance, in-person interpretation in major cities around the world.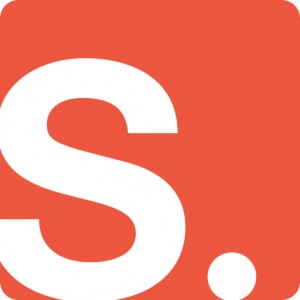 As businesses become more global and people increasingly travel abroad, demand for a variety of on-site translation and interpretation services has rapidly increased. The Stepes Translation App takes the hassle out of hiring on-site interpreters for your international business meetings or personal travel adventures. Their professional language services are powered by the world's largest network of location-based human translators around the globe.
"Getting on-site human interpretation services has never been easier for international travelers," Stepes' visionary, Carl Yao, explains. "Existing translation apps that rely on computerized translations simply cannot reproduce the rich personal and cultural experience that a human translator can. Stepes on-demand interpretation solutions revolutionize translation services by enabling people to easily find language help when and where they need it."
At the push of a button, users can reserve one of Stepes talented bilingual interpreters for airport pick up and drop off, overseas business meetings, or emergency language help abroad. Whether you're an entrepreneur, a business traveler, or a private tourist, the Stepes Translation App guarantees high-quality interpretation services anywhere you go.
"Because Stepes translators are locally based, you are assured that your linguists are true cultural experts," Yao notes. "They are always standing by to help you navigate the language intricacies of a new cross-border business venture or international journey. With a Stepes linguist by your side, you can traverse the multilingual world with confidence."
To learn more about the Stepes Book a Translator, please visit: www.stepes.com/book-a-translator/.
About Stepes
Stepes is the world's first mobile translation platform powered by human translators and interpreters from around the world. Stepes disrupts the traditional translation process by providing agile, just-in-time translation services for the digital economy. Stepes breaks down language barriers between businesses and their customers, and among nations and people by seamlessly connecting businesses with a larger pool of translators and bilingual subject matter experts around the world. The word Stepes stands for Social Translation Experiment Project and Eco System.
Media Contacts:
Megan Robinson
+1-415-889-8989 (U.S./Europe)
megan.robinson@csoftintl.com
Lisa Chan
+ 86-755-6683-3000 (Asia)
lisa.chan@csoftintl.com