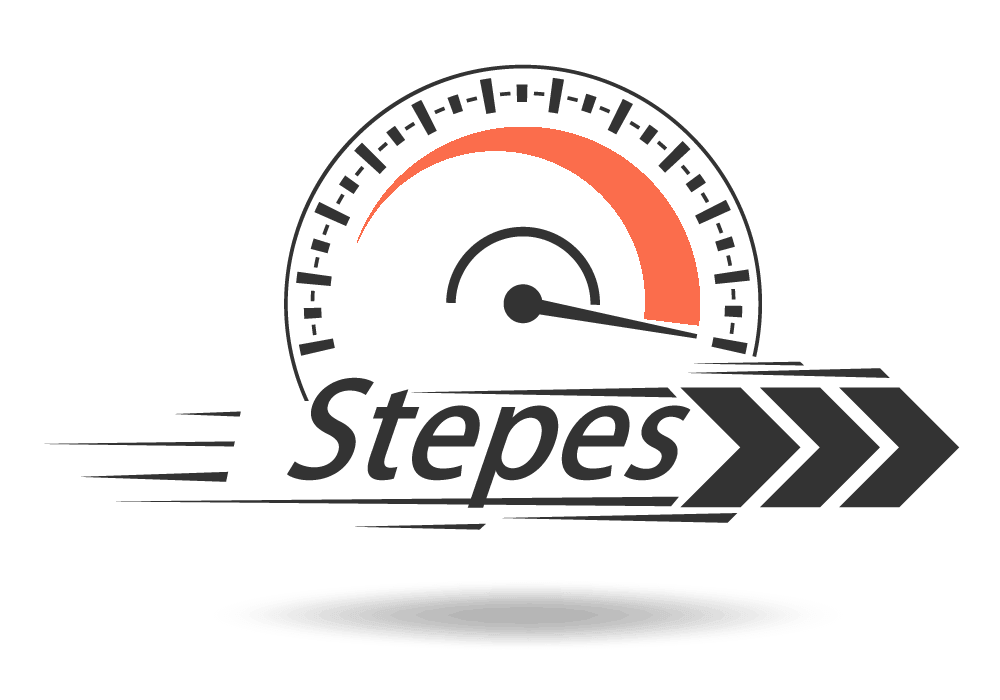 Speed, Speed and Speed
Business processes must be increasingly agile to keep up with market demands. Today's digital marketing content is created and deployed live twenty four hours a day. As a result, traditional static translation model no longer meets 21st century requirements for rapid information deployment globally.

What is Just-in-time Translation?
Just-in-time Translation is a localization model that provides near simultaneous human translations of content for rapid global deployment. Underlying this hyper fast project turnaround is the mobile translation technology, which allows translators to translate anywhere and anytime. JIT translation puts companies ahead of the competition by delivering human translation of their digital content such as Tweets and web updates, all within minutes of being posted online.
As the world's first chat-based mobile translation platform, Stepes is the first to launch true just-in-time translation services.
How It Works
With Stepes, translators work directly on their smartphones, incorporating instant job notifications, translations, review and delivery, resulting in hyper fast translation turnaround times.
When a new translation project is created, Stepes automatically identifies the perfect translators for the task and notifies them directly on their smartphones.
Translators can accept the translation job from the Stepes app and start work within a few seconds of receiving their Stepes notification.
Translation jobs are completed in an intuitive and familiar interface, taking advantage of smartphone technology like MT, translation memory, spell checker and voice dictation, all of which help to improve the quality and increase translation productivity.
Once a translator has finalized their translation job, customers receive an email notification from Stepes and can then download the completed translated project directly from the Stepes website – no middleman, no interruptions. Just quality, human translations at speeds which meet today's digital information age.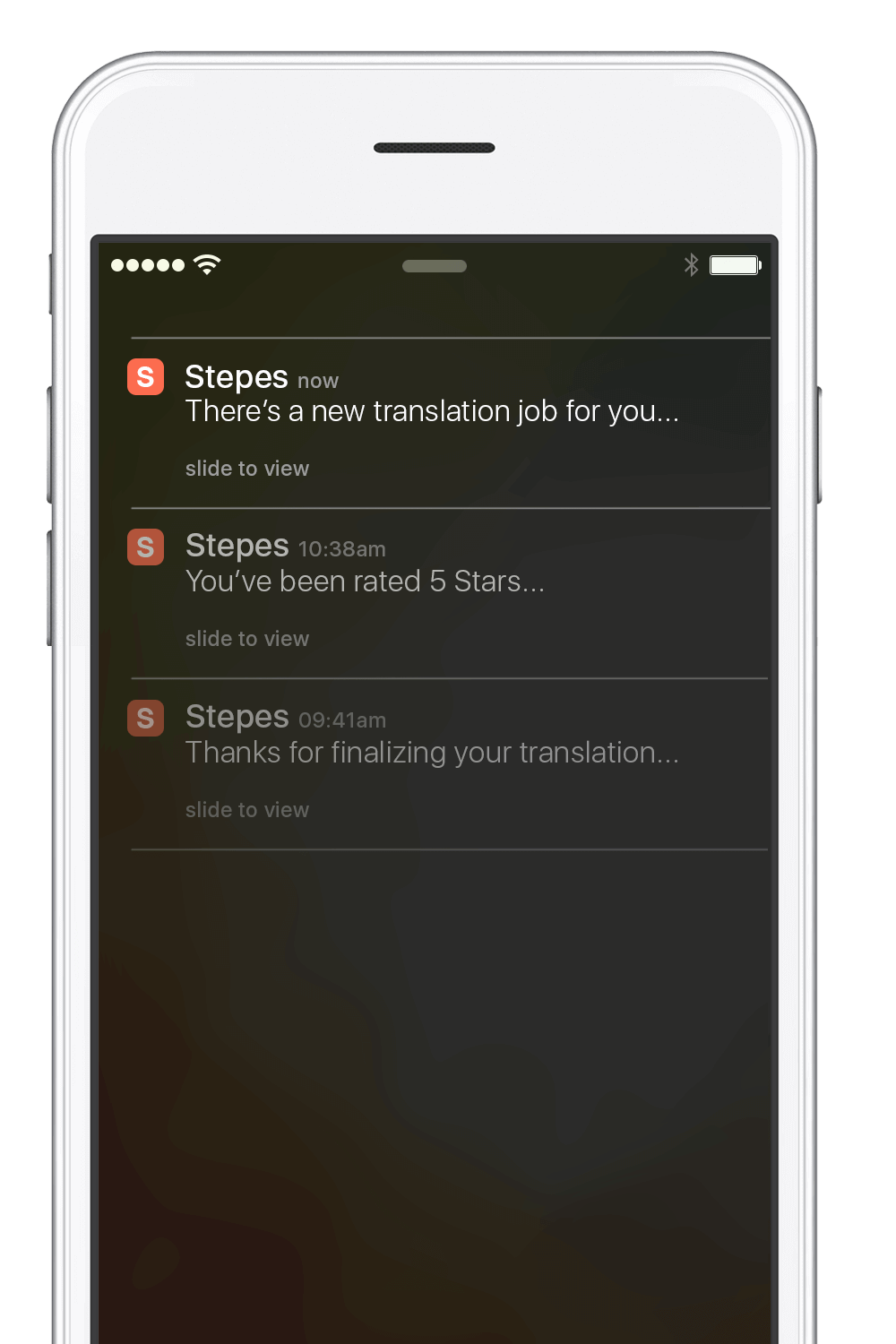 Social Media Translation
Social media is now an indispensable platform for any business PR and marketing.
Companies which chose to ignore translating their social medial channels in real time risk losing tremendous business internationally. This is because content posted in a language stays in only one language, remaining inaccessible to a global audience. Just-in-time translation provides a perfect and agile solution to translate social media on-demand.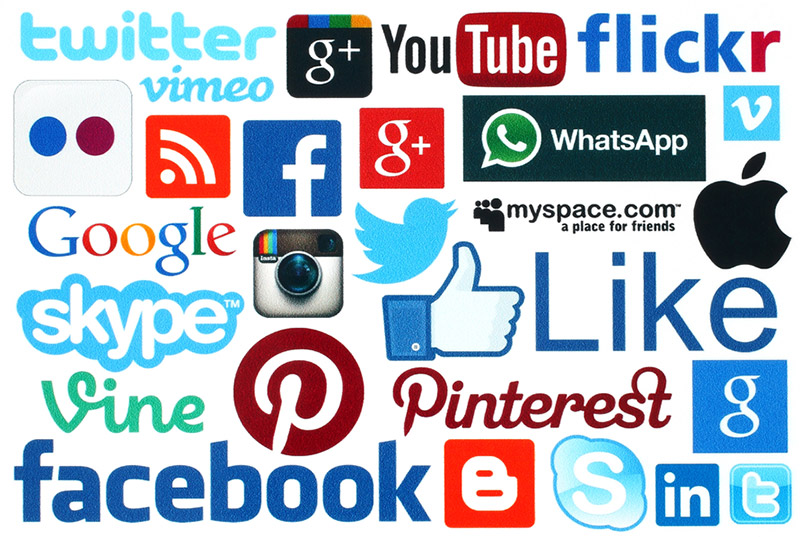 Professional translation services in over 100 languages, 24/7, on all devices – desktop, tablet, and mobile. We have more than 50,000 translators providing hassle-free localization services around the world.
1,700
Industry and Domain Fields

ISO 9001 and ISO 13485 Certified
Stepes is a culture, context, and industry specific human translation platform. Trust your software interfaces, technical documents, instruction manuals, and marketing material with our quality translation services.
Read More Read Less
Quality Over Quantity
Stepes uses the J2450 and our own QA standards developed through our many years working in the localization industry. These metrics allow our clients to measure Stepes translation quality against a number of quantifiable metrics, such as terminology errors, mistranslation, language consistency, adherence to style guides, grammar/spelling mistakes, readability, overall subject matter accuracy, and cultural appropriateness.
Stepes boasts the largest team of professional native translators in the world who specialize in our clients' industries and subject matter domains including medical, financial, legal, and technical fields. We have developed stringent quality assurance processes to ensure each translator is carefully assessed and tested in order to meet our clients' quality requirements.
Stepes gives you insight into who has translated your content, highlighting the importance of transparency within each translation project. As a valued customer, you have the opportunity to rate the performance of each translator – consistent with today's rating based economy – helping to improve translation quality.
Learn More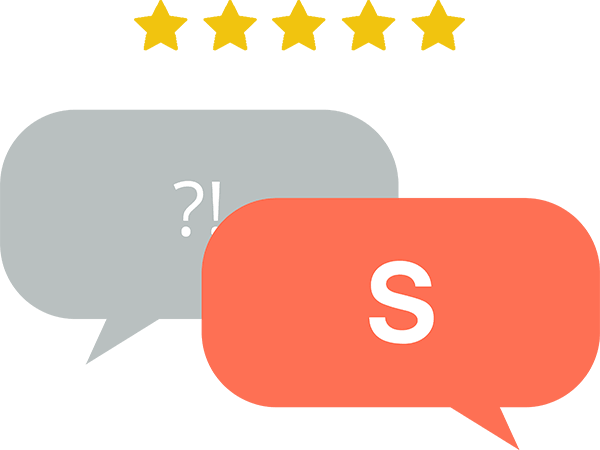 5-Star Customer Service
Our dedicated customer support team provides live support 24/7, ensuring the best customer experience.
100+ Languages and Counting …
We provide Professional Translation Services in all of the major European, Asian and Latin American languages and more.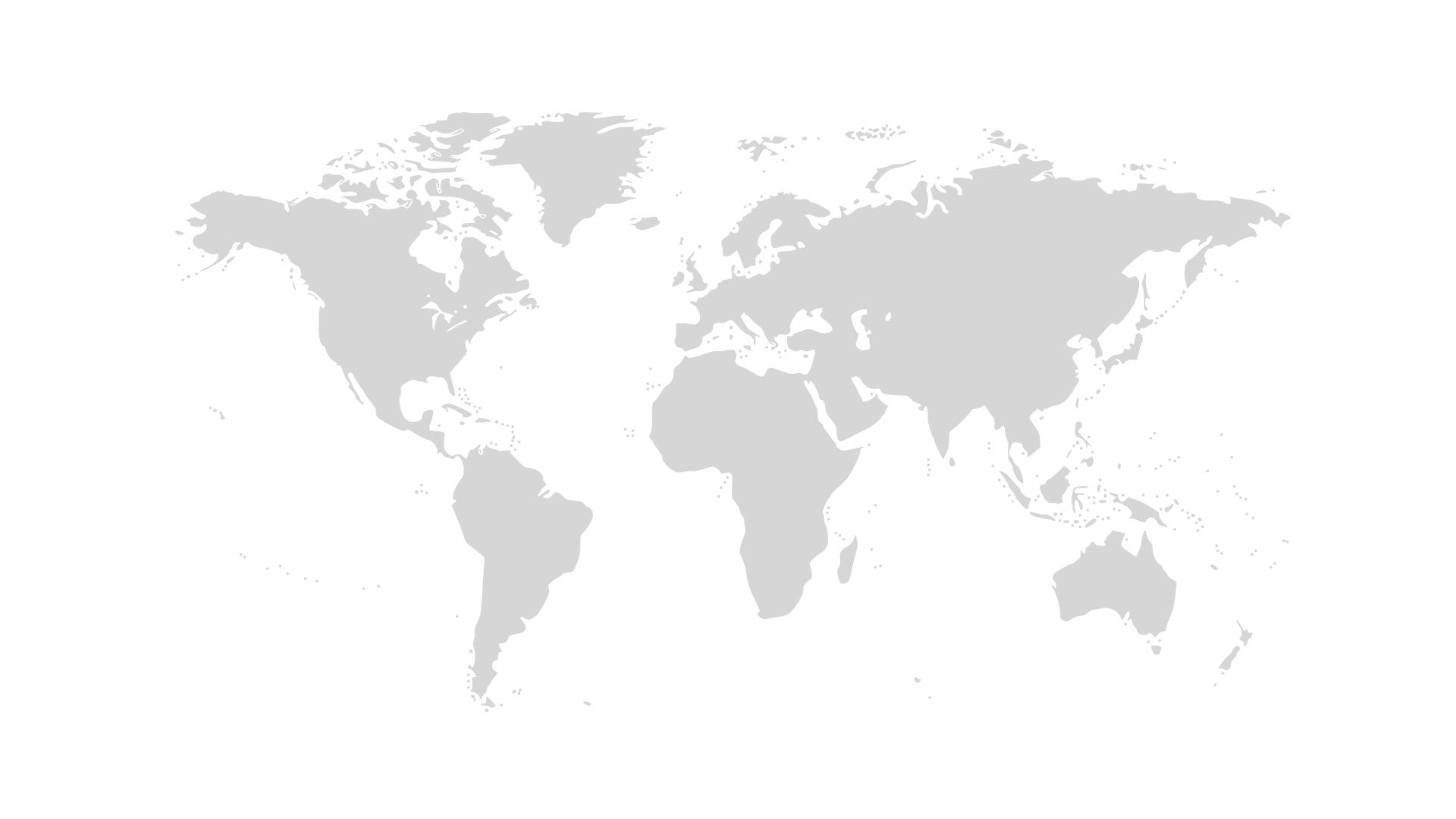 Read More Read Less
Popular Languages
Arabic (AR)
Chinese, Simplified (ZS)
Czech (CS)
Danish (DA)
Dutch (NL)
English (EN)
English, UK (UE)
Finnish (FI)
French (FR)
German (DE)
Italian (IT)
Japanese (JA)
Korean (KO)
Norwegian (NO)
Polish (PL)
Portuguese, Brazilian (PB)
Russian (RU)
Spanish (ES)
Swedish (SV)
Thai (TH)
Vietnamese (VI)
More Languages Less Languages
Other Languages
Afrikaans (AF)
Albanian (SQ)
Amharic (AM)
Armenian (HY)
Azerbaijani (AZ)
Basque (EU)
Belarusian (BE)
Bengali (BN)
Bhutanese (BT)
Bihari (BH)
Bosnian (BS)
Breton (BR)
Bulgarian (BG)
Burmese (MY)
Catalan (CA)
Chinese, Hong Kong (ZH)
Chinese, Traditional (ZT)
Croatian (HR)
English, Australian (AE)
English, Canadian (CE)
Estonian (ET)
Faroese (FO)
Filipino (TL)
French, Canadian (CF)
Frisian (FY)
Galician (GL)
Georgian (KA)
Greek (EL)
Guarani (GN)
Gujarati (GU)
Hausa (HA)
Hawaiian (HW)
Hebrew (IW)
Hindi (HI)
Hungarian (HU)
Icelandic (IS)
Igbo (IG)
Indonesian (ID)
Interlingua (IA)
Irish (GA)
Javanese (JW)
Kannada (KN)
Kashmiri (KS)
Kazakh (KK)
Khmer (KM)
Kirundi (RN)
Kurdish (KU)
Laothian (LO)
Latin (LA)
Latvian (LV)
Lingala (LN)
Lithuanian (LT)
Luganda (LG)
Macedonian (MK)
Malagasy (MG)
Malay (MS)
Malayalam (ML)
Maltese (MT)
Maori (MI)
Marathi (MR)
Moldavian (MO)
Mongolian (MN)
Montenegrin (ME)
Nepali (NE)
Norwegian Nynorsk (NN)
Pashto (PS)
Persian (FA)
Persian, Dari (DR)
Portuguese (PT)
Punjabi (PA)
Romanian (RO)
Rwandan (RW)
Scots Gaelic (GD)
Serbian (SR)
Sesotho (ST)
Shona (SN)
Slovak (SK)
Slovenian (SL)
Somali (SO)
Spanish, Latin American (XL)
Sundanese (SU)
Swahili (SW)
Tajik (TG)
Tamil (TA)
Tanchangya (TC)
Telugu (TE)
Tibetan (BO)
Tonga (TO)
Tswana (TN)
Turkish (TR)
Uighur (UG)
Ukrainian (UK)
Urdu (UR)
Uzbek (UZ)
Valencian (VA)
Welsh (CY)
Yiddish (YI)
Yoruba (YO)
Zulu (ZU)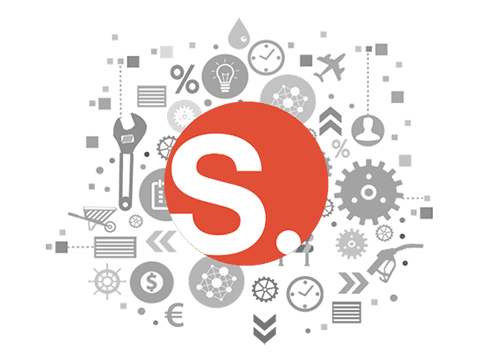 Specialized Industries and Subject Matter Fields
Whether it's medical, legal, engineering, financial or marketing translations, we've got your covered with our specialized translator services.
Read More Read Less
Stepes' professional native translators and bilingual subject matter experts specialize in a variety of industry fields, including:
Technology
Manufacturing
Automotive
Energy, Oil & Gas
Transportation & Aviation
Education
Art & Literature
Ecommerce
Learn More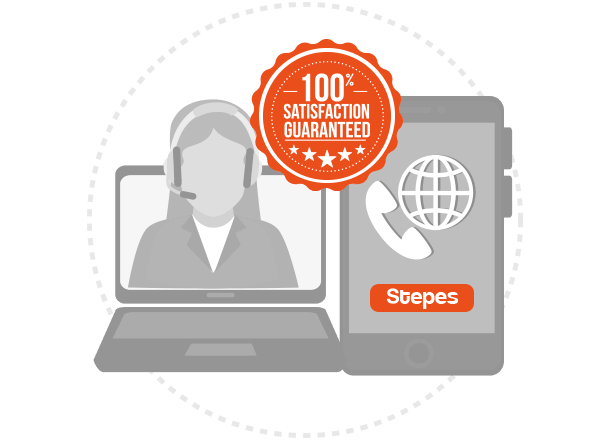 30-Day Service Satisfaction Guarantee
We're confident that you'll be happy with our translation services. We also want you to have complete confidence in selecting Stepes, which is why we offer our clients a 30-day service satisfaction guarantee.
We Support All File Types
We support translation of all types of documents such as Word, Excel, Powerpoint, FrameMaker, InDesign, QuarkXpress, Office, Articulate, PDF, XML, and Scanned Documents.
Need help with just-in-time translation?
Extremely fast project turnaround.
Unprecedented translation scalability.
Digital content and social media translation adept.
Higher quality with bilingual subject matter experts.
Competitive service through efficiency.
Mobile translation enabled.