Engage Customers Globally with the Best Translation Services
Stepes (pronounced /'steps/) helps the world's leading companies get ahead faster in international markets by providing multilingual content in over 100 languages with accuracy and speed. Our on-demand, continuous, and cloud-based human translation and localization services deliver unrivaled performance and ROI that drive global success.
Big
Stepes

for Your Global Success
At Stepes, we have a bold vision for the future of translation services—to enable your global success through the most efficient and quality communications across all languages. Our next-gen, machine-human translation ecosystem is built on a modern and open cloud platform, delivering unparalleled performance and best-in-class enterprise translation solutions across all content channels and devices. Working with our customers and partners, we are drawing upon our deep localization industry knowledge and experience to drive language services performance and innovation to a whole new level. To learn more about Stepes professional translation services or to obtain an instant translation quote, please click here.

How It Works
We've simplified enterprise translation services onto an easy-to-use online platform so you get your content translated quickly with professional quality. To start using Stepes, simply drag and drop your files and select the target language(s) to receive an instant translation quote. Upon your approval, the translations start immediately with our pre-approved translators. Stepes has automated many of the human touch points within the legacy translation workflow such as file analysis, TM leverage, project management, and billing/invoicing. The only exception is the language translation task which is carried out by our professional native translators and editors with the right subject matter expertise matching your industry and subject domain field. Next, simply download your translated files with the click of a button. For a complete discussion on how Stepes can help streamline your enterprise translation processes, click here.

The world's leading companies rely on Stepes for on-demand translation services in all languages. Stepes delivers quality human translation in minutes!
In today's digital economy, businesses must act quickly in order to respond to global market demands. Translation is no exception as digital content is created constantly and around the clock. The ability to translate digital information quickly (in minutes versus hours and days) will enable companies to beat their competition and get ahead faster in global markets.
Mobile translation will be a game-changing solution the localization industry needs. Mobile translation allows translators to receive translation requests instantly and then immediately begin translating anywhere and anytime, all from their smartphone, delivering true just-in-time solutions OnDemand.
World's First Mobile Human Translation Platform
For the first time in history, Stepes' patent pending technology unlocks convenient and accurate translation services right from your mobile device.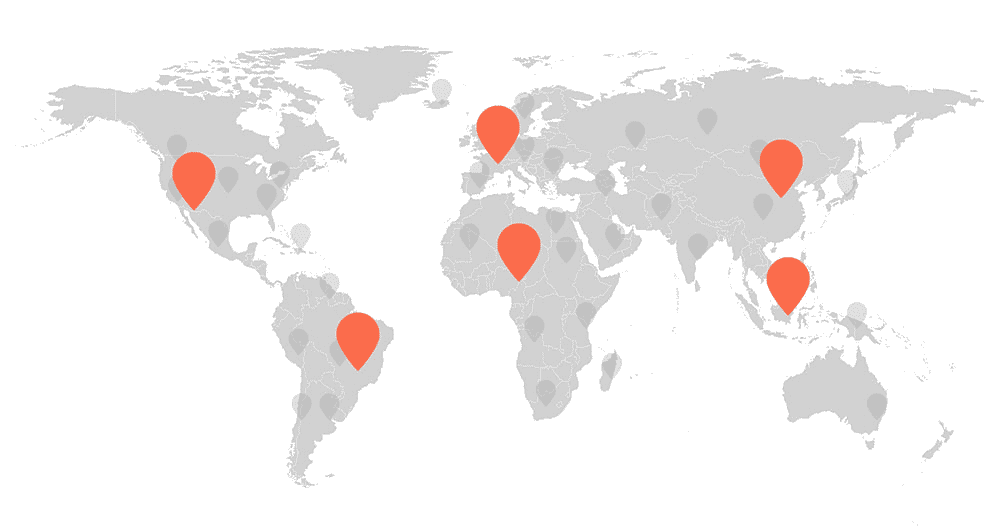 Thousands of approved translators, all working for you.
Stepes works with TermWiki to handpick quality translators from its ever growing community of linguists. In order to guarantee quality, these translators are thoroughly tested before becoming approved as Stepes Translators.
The Birthplace of Languages
Stepes is the birthplace of the world's major languages. Now Stepes.com brings you human translations from around the world.
I have found that since switching all of my work to Stepes, it was the most beneficial business partnership that I could have made.

Mr. Alain L.
Marketing Manager, Manufacturing
I can honestly say Stepes is one of the finest partners I have worked with.

Mr. Muraly R.
Product Manager, Software
We really appreciate all that Stepes has done for us this year. We are not always easy to work with, given the amount of change and growth we are experiencing.

Ms. Terry C.
Technical Writer, Medical Devices