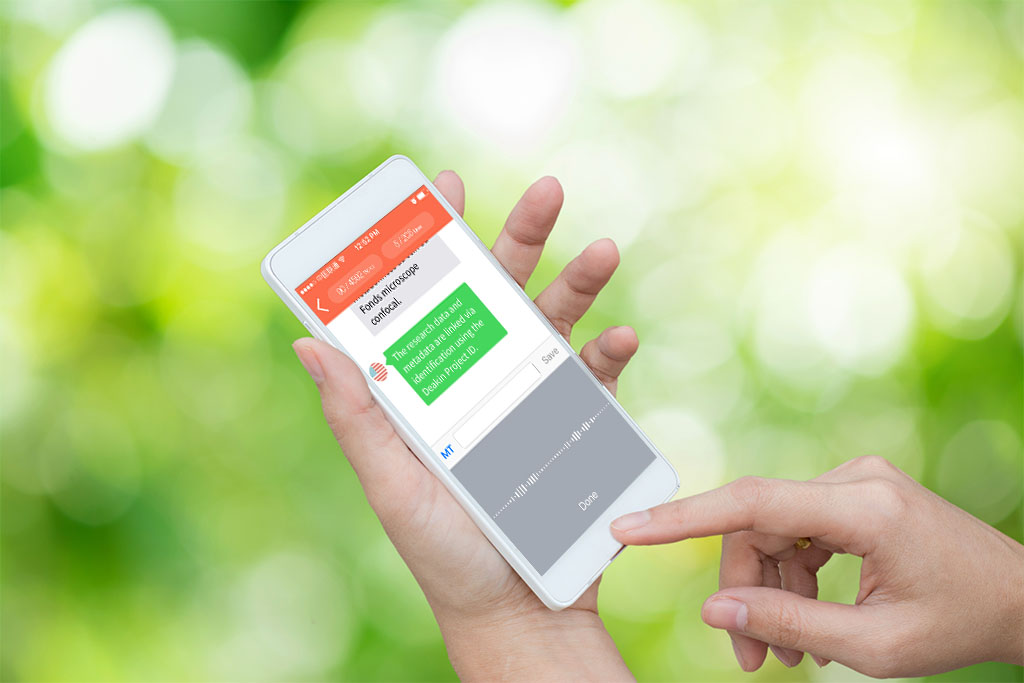 The following post is from Carl Yao, one of the founders behind Stepes, a mobile translation app that connects businesses with human translators to deliver high quality human translations, all through a smartphone.
The translation and localization industry is expected to grow into a $38 billion industry by 2018, largely propelled by new globalizing markets in China and India. Technology innovations, particularly in the mobile arena, will be crucial for allowing companies to meet this global demand.

In particular, mobile apps have unlocked the sharing economy – new ways that people consume and provide goods and services – which holds huge potential for preparing us for the 21st century model of international business. Right now, we're able to send information and goods across the world in no time at all, but communication barriers remain: not everyone speaks the same language. We need to find ways to make it easier to make information accessible to everyone in the world, no matter what language(s) they speak.
The sharing economy has already transformed the transportation and accommodations industries with hugely popular apps like Airbnb and Uber. Here are three reasons why I believe that mobile technology will eliminate communication barriers by allowing us to pool our language knowledge.
1. Access greater resources
Currently, there are only 2100,000 translators in the world. When I first saw this number myself, I thought I had read the figure wrong, especially since there are over 6,500 spoken languages today. The supply side of translation is nowhere near satisfying the demand for global translations right now.
The good news is that nearly half of the world – that's 3.65 billion people – knows two or more languages. A decade ago, there was no easy way to tap into this vast linguistic talent because it was scattered across the world. However, today's smartphone technology finally gives us a way to harness this translation manpower.
How? Very soon, mobile technology will soon allow anyone with a smartphone and multiple linguistic abilities to become a translator. Currently, to translate customer facing content – the marketing materials, technical documents, product descriptions and such that businesses need – translators have to use the clunky and complex desktop-based software that's available. Soon however, that all will change; new apps like Stepes will give both translators and businesses needing translation a more efficient way to overcome language divides.
The accessibility of mobile translation tools means more people than ever can translate, giving businesses a wider range of linguistic talent, even in obscure languages. Meanwhile, anyone who knows more than one language will have the opportunity to earn money by putting their language skills to work, even while waiting in line at the supermarket or sitting on the subway. Our app Stepes is trying to make that dream a reality, and as the localization industry begins to incorporate more mobile technology, I expect to see even more innovations in translation emerge.
2. Capture economies of scale
Today's communication needs are immense.
Companies going global – like China's Huawei or Lenovo – often have large technical translation projects containing tens of thousands of words that need to be done fast. Additionally, some of the world's largest emerging markets are also the most linguistically diverse. For example, India is home to at least 780 spoken languages. An e-commerce site like Amazon trying to gain traction in an Indian market would have to be able to instantaneously translate thousands of product names and descriptions being uploaded every day to be able to reach just their domestic market. We simply don't have the resources to manage such large translation projects right now with traditional tools and services.
That's why we are going to have to turn to mobile technology for solutions that match the global scale of business today. Smartphones are becoming globally ubiquitous; in 2015 alone, 1.44 billion smartphones were distributed globally. Turning that smartphone into a tool for translation will enable unprecedented numbers of people to participate in translation and for businesses to mobilize vast numbers of translators in minimal amounts of time.
We can finally capture the benefits of an economy of scale. The more people that participate in translation, the more affordable and the more efficient it becomes. The age of big data already needs a corresponding "big translation" approach by having more people than ever work on translation projects simultaneously.
3. Globalize products with more accuracy
What needs to be globalized is getting more diverse than ever.
For example, many technology companies are looking to sell their products internationally, raising new challenges like creating appealing product names and translating technical manuals which fit local cultural contexts. Similarly, translating technical documents can take a lot of familiarity with an industry and a specific topic, which can make it difficult to find the right translators for multiple languages in a feasible time frame.
Mobile technology brings translation into the sharing economy, democratizing translation and widening the pool of available translators and increasing the accuracy of global communication. For example, a wind turbine company that requires its translators to be familiar with wind technology terms can view the profiles of Stepes 100,000+ translators and view previous work to find the right translators for specific projects. Moreover, mobile translation technology will also allow newer translators to develop expertise in a specific industry incrementally by working on bigger and bigger projects.
The scalability of mobile is what really excites me. Never before have we been able to reach billions of multilingual people worldwide and bring them together to collectively address language barriers. The potential to really make global communication seamless might be just around the corner.