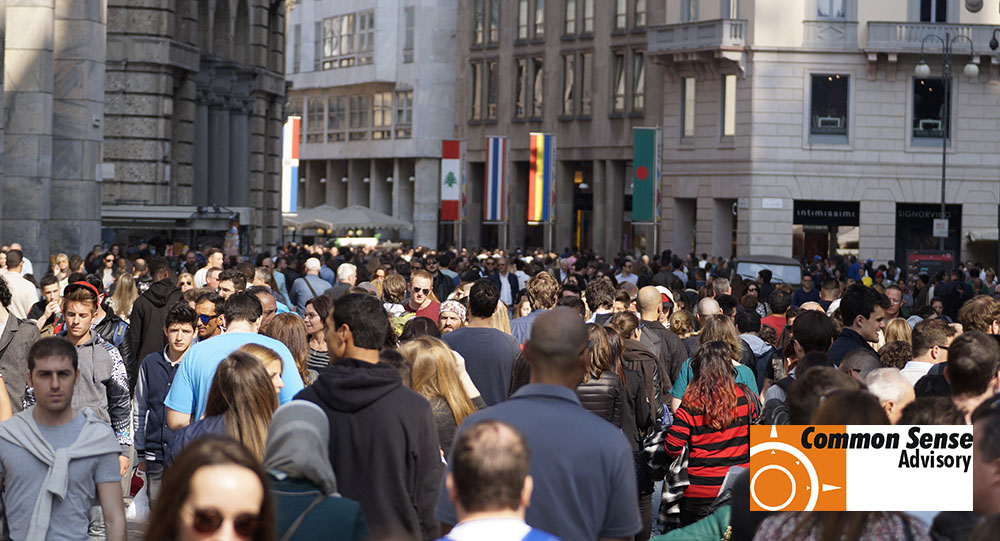 The language services and technology sector has long been in the vanguard of high-tech trends, actively putting memes like cloud-based collaboration, crowdsourcing and community translation, and big data- based statistical machine translation into practice. Earlier this month CSOFT EVP Carl Yao briefed us on his company's (#23 on our global list of the 100 largest LSPs) Stepes project to mobilize professional translators and Uberize the world's bilingual population in the process:
Chat-based CAT. Yao told us about Stepe's computer-aided translation tool for mobile devices. Available now for Android and soon for iOS, it allows a linguist to translate one source sentence at a time, which is then delivered to the phone or tablet as a chat message. He or she reads the message and then, using the mobile device's keyboard or voice dictation, sends a translation back to the server. The Stepes' server applies any translation memory or terminology, deals with formatting issues, and assembles the linguist's chat messages into the sentence-by-sentence translated document. The translator can swipe right to see the whole source or left to see the translation to date, thus providing context. Because it runs on their mobile device, this technology allows professional translators to work when when they're away from their desktop on the subway or at a coffee shop.
Monetizing bilinguality. Hundreds of thousands of individuals around the world earn their living as professional translators, but approximately 3.6 billion people on the planet speak two or more languages. Stepes intends to use this untapped resource to make translation more available and more affordable. Like Translate.com and Unbabel, it will reach out to non-professional linguists with subject matter expertise or simply for their ability to speak a less common hard-to-source language. Unlike other solutions, it will offer human translation rather than post-edited MT. CSOFT's marketing push will lean on the now-familiar elements of the sharing and on-demand rating economies as it seeks to popularize "big translation" by Uberizing bilingual speakers with chat-enabled mobile phones.
Like other disruptive on-demand offerings such as Airbnb and Uber, CSOFT and other LSPs targeting non-professional translators are introducing new supply to the market at varying price and quality points. Instead of replacing translation as the industry currently understands it, solutions like Stepes could fill an underserved market currently targeted by retail translation sites or machine translation. Their biggest challenge will be to provide value and simplicity to satisfy both buyers and sellers, just as the ride- and apartment-sharing service leaders have done.
Meanwhile, expect the Stepes' plan to Uberize the planet's bilingual world to be as controversial as the rest of the sharing economy. Just as Uber and Lyft turned anyone's car and driver's license into a source of income, CSOFT's plan to leverage the bilingual skills of a few billion people is certain to draw criticism of lower quality and prices from professional translators. It remains to be seen whether the price that seems attractive to bilinguals gains a significant uptake in commercial applications. If buyers are willing to pay what mobile users deem a worthy wage, no doubt there will be many years, conferences, and forums spent debating the merits. However, given the huge volumes of content that need to be in many more languages than they are today, CSA Research views new solutions like Stepes as expanding access to information and income in the networked economy.