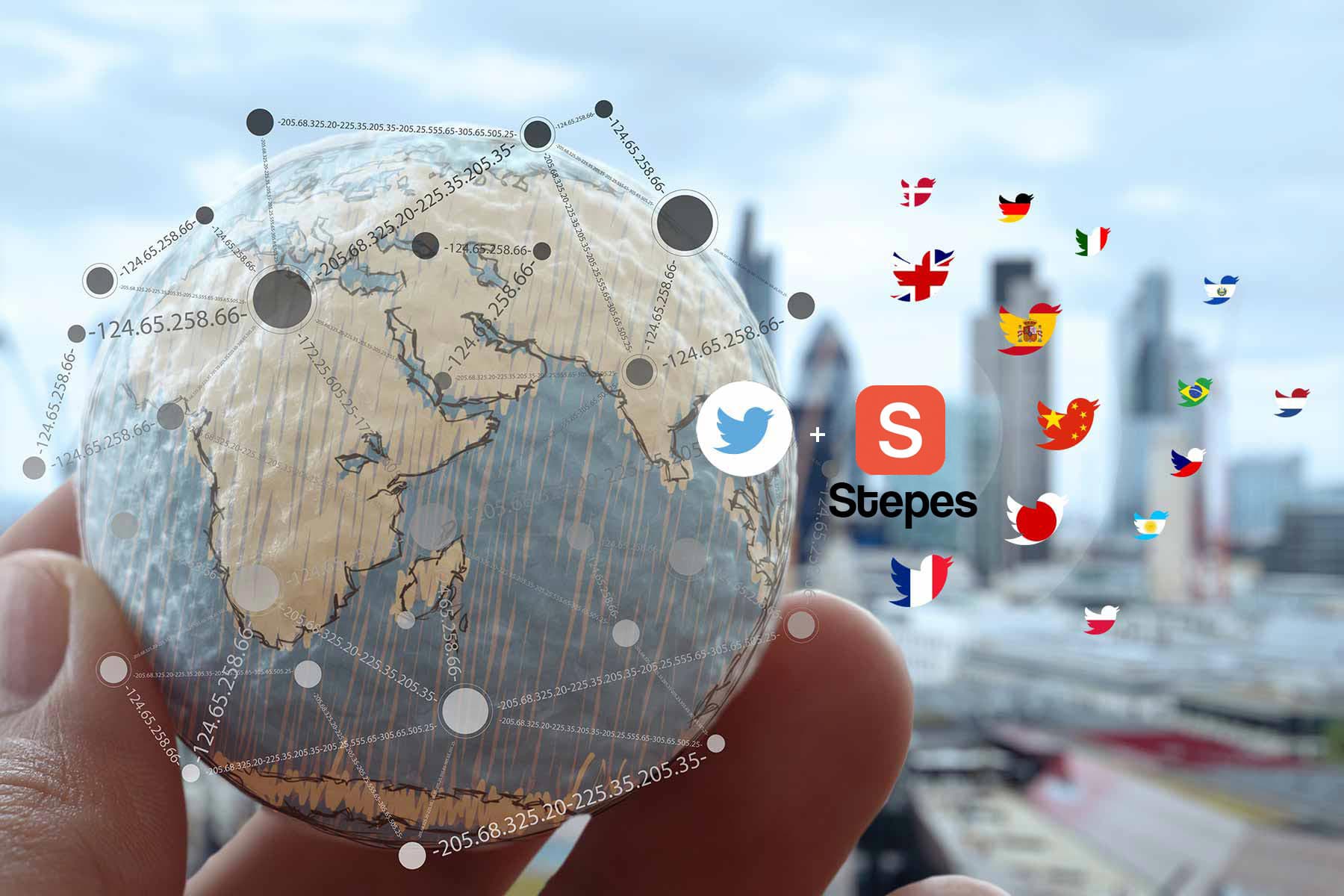 Mobile translation platform to automatically translate Tweets for global audience
San Francisco, CA and Beijing, China (June 2, 2016) – Stepes (pronounced /'steps/), the world's first mobile platform for human translation, has launched its continuous Twitter translation service powered by human translators. With Stepes' Twitter API, businesses can obtain live quality human translations of Tweets automatically and around the clock.
Stepes Twitter translation provides an end-to-end solution for translating social media in real time. The new Twitter API allows Stepes users to link up their Twitter accounts and automatically have their Tweets translated live by human translators and reposted on their official accounts. Users can specify which accounts they want to be translated and set daily limits on spending. Each user will receive a regular report on their social media translation for tracking purposes.
"Having a global social media presence is incredibly valuable, but not enough businesses are translating their social media," said Carl Yao, Stepes' founder. "Stepes' Twitter API gives individuals and businesses an affordable, scalable way to globalize their social media."
Stepes' Twitter API can handle thousands of translation requests a minute, a breakthrough enabled by Stepes' global network of translators, who can translate directly from their mobile phones. Stepes' intuitive and free mobile translation app allows in-country translators and bilingual subject matter experts to translate languages wherever and whenever, creating income and efficiency for users of the app. Its new Twitter API will support Stepes' on-demand, continuous translation model, providing around-the-clock translation support for user-generated content and social media.
"Previous translation models and technologies can't handle the volume and speed of translation requests from social media," said Yao. "Stepes' mobile technology now bridges the language gap for social media."
Stepes is now looking to expand its social media API beyond Twitter to platforms such as Facebook, Instagram, and WeChat.
To learn more about Stepes Twitter translation service, please visit https://www.stepes.com/twitter-translation/. Sign up to begin translating your Tweets at: https://login.stepes.com/twitter-sign-up.
About Stepes
Stepes (pronounced /'steps/) is the world's first chat-based mobile translation platform powered by human translators from around the world. Stepes disrupts the traditional translation model by allowing quality human translations to be turned around in minutes rather than days. It does so with proprietary mobile technology that allows the entire translation process to happen within the Stepes' mobile ecosystem. By seamlessly connecting businesses with the larger pool of translators and bilingual subject matter experts through this ecosystem, Stepes break down language barriers between businesses and their customers and among nations and people.
Media Contacts:
Megan Robinson
+1-415-889-8989 (U.S./Europe)
Emily Feng
86-10-5736-6000 (Asia)
emily.feng@csoftintl.com