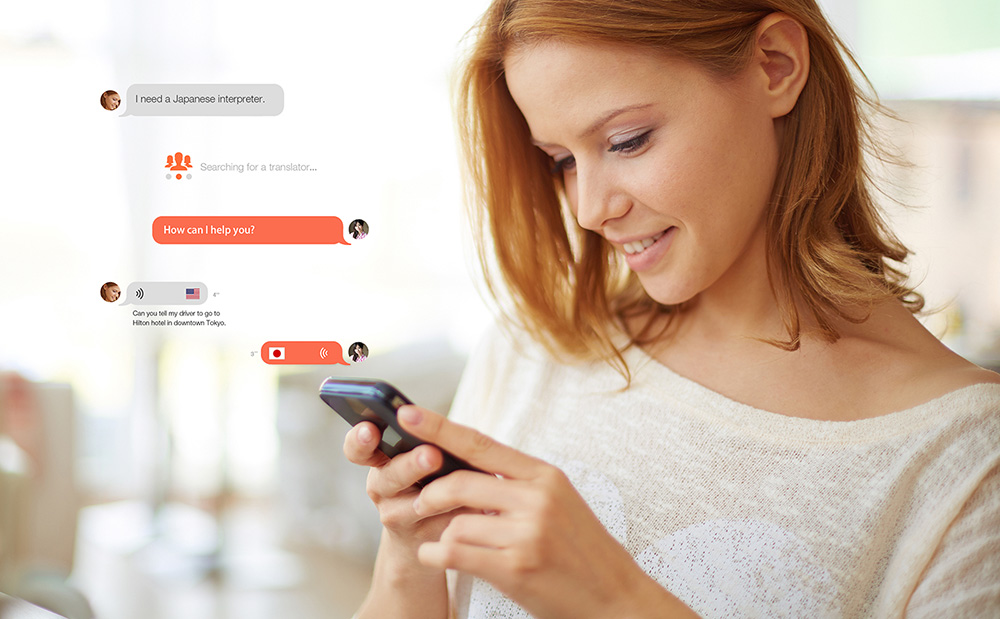 Stepes (pronounced /'steps/), the leader in mobile translation, has officially launched the beta version of Stepes One-on-One, a P2P service which instantly connects translators and interpreters with those needing translation through their smartphones.
One-on-One is the first personal, on-demand translation service for text, audio, and even images. It delivers fast, high quality translation by allowing users to access thousands of translators and interpreters located around the world through the Stepes mobile app, making it possible for anyone to obtain high quality language assistance in specific subject domains anywhere and anytime.
"One-on-One is a game changer because it democratizes translation, giving power back to the people – the linguists and the customers," said Carl Yao, founder of Stepes. "Anyone can now hire their own personal language specialist for up to an hour for interpretation and translation."
The service is geared towards anyone needing high quality personal language assistance. Whether you're an independent traveler, an international businessman, or simply in need of reliable, on-the-spot translation, One-on-One can take care of it all.
One-on-One's mobile-first approach to providing immediate language assistance frees translation from the previous restrictions of geography and scale. Because it draws directly on translators working around the world, users can obtain on-demand interpretation in any language, even obscure dialects, with translation quality ensured. Translators can work to earn either cash or points within the Stepes mobile app; points can be exchanged for future translations and interpretations.
"The Stepes points system makes translation affordable to anyone," said Yao. "Accessibility to quality translation is essential in an ever globalizing world."
Launched in January 2016, Stepes broadens the scope of quality translation by providing a mobile platform for businesses and translators. Whereas traditional translation software is overly technical and not easily accessible to many translators, Stepes' mobile technology makes translation tools intuitive and free, providing instant human translation services to global businesses around the clock.
To learn more about Stepes One-on-One, please visit: https://www.stepes.com/one-on-one/.
About Stepes
Stepes (pronounced /'steps/) is the world's first mobile translation platform powered by human translators from around the world. Stepes disrupts the traditional translation model turning around quality human translation services in minutes rather than days. It does so with proprietary technology that allows the entire translation process to happen within the Stepes' mobile ecosystem. By seamlessly connecting businesses with the larger pool of translators and bilingual subject matter experts around the world, Stepes breaks down language barriers between businesses and their customers and among nations and people.
About CSOFT
CSOFT International Ltd. is a world leader in localization and globalization consulting services, providing turnkey solutions for companies facing the challenges of engaging customers and markets across linguistic and cultural barriers. Recognized as one of the Top Innovative Companies in 2011 by IDC we have an award-winning international team. In 2012, the company's CEO was named one of Fortune Magazine's 10 Most Powerful Women Entrepreneurs and a Tech Disruptor by CNN Money.