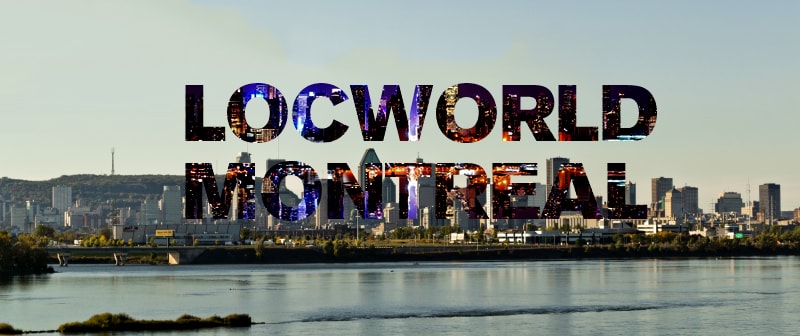 Language technology start-up a featured speaker at industry gathering
Beijing, China and San Francisco, California (October 18, 2016) – Stepes, the world's first chat-based translation platform, will be featured at the next Localization World conference to be held in Montreal.
Attended by experienced professionals and new companies alike, LocWorld was founded in 2003 by Ulrich Henes, founder of The Localization Institute and Donna Parrish, the publisher of MultiLingual magazine. Today, LocWorld is now considered the "the marketplace of the language industry." This year's LocWorld Montreal gathers hundreds of industry experts and veterans to share the latest developments and industry trends along the theme of "Engaging Global Customers."
At the LocWorld summit, Stepes will discuss its game-changing applications for reaching international markets through its unique "Just-in-Time" and "Continuous Translation" models. Stepes is powered by more than 60,000 in-country human translators who complete the entire translation process from their smartphones, resulting in faster turnaround times and more accessible translation costs for global clients.
"We're excited to be able to begin introducing Stepes to people all over the world," said Carl Yao, Stepes' founder and CEO. "Whether for marketing, finance, medicine, law, Stepes' has enormous applications for all global industries."
Stepes has been widely featured at language and technology events around the world in the past year.  In February and June, Stepes presented to investors and entrepreneurs at the Venture Summit conference in Mountain View, California. In April, Stepes went to Tokyo to talk about Stepes' applications for the life science industry.
To learn more about Stepes, please go to www.stepes.com. Stepes is also available for download from the iTunes and Google Play stores.
About Stepes
Stepes is the world's first chat-based translation app. Stepes unlocks on-demand and accurate human translation services not yet witnessed from a mobile device. Stepes stands for Social Translation Experiment Project and Eco System and also refers to the Eurasian steppes, where the world's 400 major languages originated from some 5,000 years ago. By seamlessly connecting businesses with the world's linguists through its translation eco-system, Stepes helps break down language barriers between businesses and their customers and among nations and people.
Media Contacts:
Carl Yao
Phone: +86-10-5736-6000
Carl.yao@stepes.com
Emily Feng
Phone: +86-10-5736-6000
Emily.feng@csoftintl.com