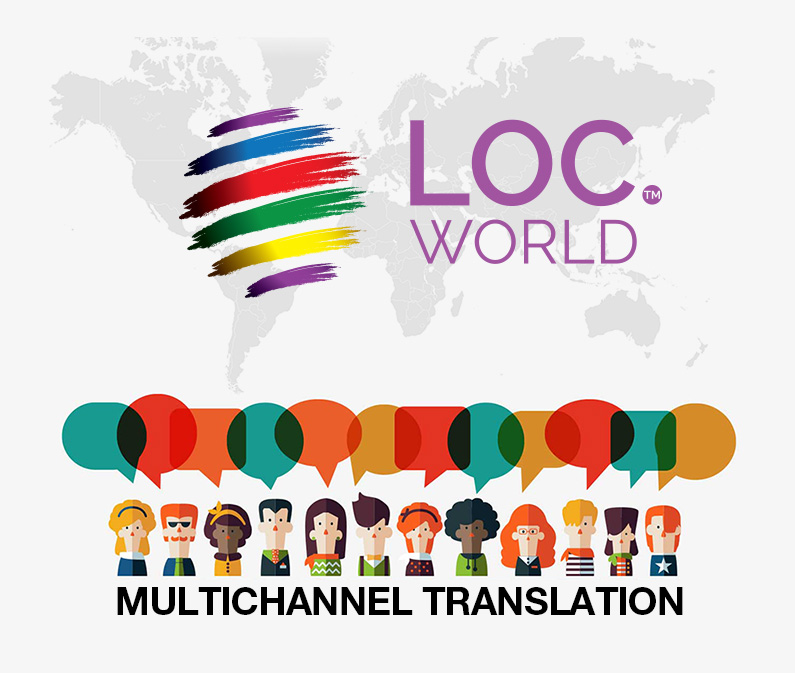 Mobile translation fills critical gap for multichannel language services in omnicommerce
Stepes (pronounced /'steps/), the world leader in mobile translation, has announced that it will present multichannel translation at the TAUS and LocWorld conference on February 28, in Shenzhen China.
We live in a digital economy where fast-changing information is distributed through many channels and the number of customer touchpoints is rapidly expanding. Innovations in translation technology that deliver fast, agile solutions, across any channel, are critical for global success. Today, enterprises must be able to market, advertise, sell, and support consistently across online stores, smartphones, tablets, social networks, and a growing number of Internet of Things devices.
"Multichannel translation solutions that are dynamic, real time, and rendered on all devices, over many channels such as ecommerce sites, social media, call centers, and live on-site interpretation are not only possible, but are necessary for global business success," commented Carl Yao, Stepes' Founder.
The Shenzhen presentation will talk about Stepes game-changing mobile translation technology and its numerous applications for global Omni channel commerce.
Stepes is the world's first mobile translation ecosystem powered by professional human translators from around the world. It enables businesses to streamline localization by instantly notifying linguists of new project requests, allowing them to translate anywhere and anytime from their mobile devices or computers.
To download Stepes, please visit Apple App Store.
About Stepes
Stepes is the world's first mobile translation platform powered by human translators and interpreters from around the world. Stepes disrupts the traditional translation process, enabling agile and just-in-time translation services for the digital economy. By seamlessly connecting businesses with professional translators and millions of bilingual subject matter experts around the world, Stepes breaks down language barriers between businesses and their customers and among nations and people. The word Stepes stands for Social Translation Experiment Project and Eco System.
Contacts
CSOFT International
Megan Robinson, +1-415-889-8989 (U.S./Europe)
or
Rajan Shah, +86-10-5736-6000 (Asia)