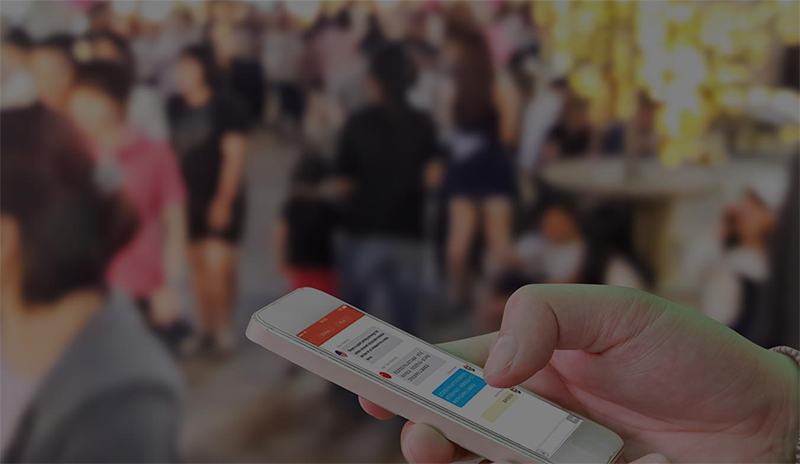 New feature empowers language reviewers and subject matter experts to perform linguistic review anywhere
Stepes (pronounced /'steps/), the leader in mobile translation, has announced its new on-demand translation review function for mobile devices so businesses can efficiently review, post-edit, and store translated content on the cloud for easy access anywhere.
The efficient review of translated content for linguistic quality and technical accuracy has always been a major bottleneck through the translation and localization process. Stepes simplifies translation review, allowing in-country reviewers (ICR) and subject matter experts to confidently validate translated content when and where they want, from mobile devices or their personal computers.
Linguistic quality assurance (LQA) is an integral step of the translation process. Many enterprise customers today rely on their in-country staff in sales and marketing to review and validate translated content from 3rd party localization service providers (LSPs.) However, complex file formats and demanding turnaround times often lead to poor quality results or missed project deadlines.
"Stepes simplifies translation review, giving it an intuitive chat-based interface so bilingual sentences can be easily checked and edited for mistranslations, terminology accuracy, and language consistency anywhere, anytime," commented Carl Yao, Stepes' visionary. "Mobile translation review delivers a superior user experience so language reviewers and industry subject matter experts can now effectively and conveniently perform linguistic validation and post-editing for both human and machine translated content," continued Yao.
Scalable MT Post Editing
The rapid development of machine translation (MT) technologies has enabled translation and localization services to be more efficient and affordable. However, machine translations alone (including the latest neural MT algorithms) are unable to accurately translate content where subject matter knowledge and cultural nuances are required. This is why human translators must be involved to edit the machine translated content to ensure linguistic quality. For the first time, Stepes mobilizes translation review so translators can easily post-edit MT content on-demand from their mobile devices for improved efficiency and scalability.
To download the Stepes app, please visit Apple App Store.
About Stepes
Stepes is the world's first mobile translation platform powered by human translators and interpreters from around the world. Stepes disrupts the traditional translation process, enabling agile and just-in-time translation services for the digital economy. By seamlessly connecting businesses with a larger pool of translators and bilingual subject matter experts around the world, Stepes breaks down language barriers between businesses and their customers, and among nations and people. The word Stepes stands for Social Translation Experiment Project and Eco System.
Media Contacts:
Megan Robinson
+1-415-889-8989 (U.S./Europe)
Contacts
Lisa Chan
+ 86-755-6683-3000 (Asia)